Video Security System Installation in New Jersey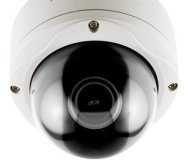 At KIT Communications, we specialize in providing comprehensive CCTV installation services to businesses and organizations in Cherry Hill, Trenton, Mt. Laurel, Voorhees, Marlton, and the surrounding areas across New Jersey. Our dedicated team of professionals focuses on designing and implementing cutting-edge video security systems tailored to your specific needs.
Our solutions include both on-premises and cloud-based video security systems, allowing you to choose the option that best fits your organization's requirements. On-premises systems offer increased control, lower internet bandwidth demand, and no annual licensing fees. Cloud-based systems provide seamless integration with other security systems, easy sharing of security clips, and reduced risk of video loss due to equipment failure.
As an experienced video security installation contractor, we work with top industry brands, ensuring the highest quality and reliability of our video surveillance systems. Contact KIT Communications today to discuss your security needs and let us help you protect your property and assets with our state-of-the-art CCTV solutions in Cherry Hill, Trenton, Mt. Laurel, Voorhees, Marlton, and beyond.
Electronic Door Security/Access Control

We are excited to offer PoE door access systems for the modern building environment for our clients in the Cherry Hill NJ area. Our systems feature:
- Intuitive and fast card enrollment
- User access schedules and groups
- IP Systems with PoE power
- Door access logs
- Groups for easier rights assignments
- Data cabinet door systems
- video surveillance and intercom integration
Structured Cabling Installations

We install complete turn-key structured wiring systems, complete with level three certified test results, neat and organized data rooms with clearly labeled station lines, and as-built drawings that make finding your lines easier in the future. We understand how frustrating it can be working with a network cabling system that is either unreliable, or poorly labeled. So we make it our business to provide low voltage cabling solutions that solve those problems. Our systems are installed according to EIA/TIA standards and with BICSI recomended practices, but with additional effort given to your labeling and presentation. We want your data center to be something you can brag about? IF you are frustrated with your cat5e or cat6 cabling, we can help. We also install fiber optic cabling as well as offer troubleshooting and repair for fiber optics, including fusion splicing. For more on our structured cabling installation services in the Cherry Hill NJ area, click here
- Clear labeling and crisp patch panel wiring
- Reliable and fast Cat 5e and Cat6 cabling
- Certified Cat5e, Cat6, and Cat6a lines (not just block tested)
- Data centers (racks, cabinets, ladder rack, raised floor, etc)
- Structured cabling drawings with port labels
- Fiber optic backbone wiring
- Fiber optic cabling repair and diagnostics
- Fusion splicing
WiFi Access Point Systems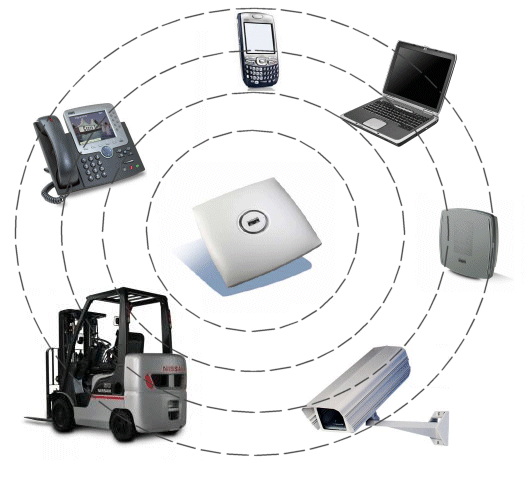 Wireless Access systems can be a source of great convenience, or great frustration. As experts in RF signal propogation, and partnered with high end WiFi access manufacturers like Ruckus Wireless, Cisco Meraki and Fortinet, KIT Communications is able to provide robust WiFi systems that delivery fast and reliable WiFi accesss to your employees and visitors. If you have an existing system that is not working as well as you would like, we provide wireless RF measurement and diagonsitc services, complete with detailed heatmap reporting and recomendations. Often what we find that a poor performing system can be vastly improvied with configuration changes and sometimes even by removing access points, where the instinct of most is to add access points when faced with poor WiFi performance. Our Wireless Survey services can save you a great deal of time, frustration, and money.
- Scaleable WiFi Access System design and installation
- Wireless surveys with heatmaps and recomendations
- Wireless cabling services, even if you provide the equipment
- Fast Wireless Bridge connections between buildings
Overhead Intercom Paging

Our overhead paging speaker systems by Bogen and Valcom are designed and installed to assure your pages are heard everywhere and evenly. We offer zoned paging, interface to your business phone system, timed tones for shift changes, all call paging for emergency mass notification, and integration with door access and video surveillance systems. Of you are looking to improve or expand your existing overhead paging intcom system, or needing to have an intercom speaker system designed and installed from scratch, make sure to include a bid from KIT Communications. You won't regret it.
- Emergency all-call paging for mass notification
- Automatic tones for shift changes
- Connection to business phone systems
- Zoned paging systems
- Quality speakers and horns
- White Noise privacy zones
Business Phone Systems by FortiVoice

We install business class phone systems by FortiCall that offer all the features you expect from an enterprise business PBX system, but at a much better price ur business class phone systems affordable business phone systems by FortiVoice combine the powerful functionality you expect from a business phone system with an affordable pricing structure that does not syphon money off of you with endless licensing fees that are often not apprent when first pricing out a system. - Fortinet Partner offering FortiVoice Business Phone Systems
- Affordable Business Phone Systems for the Enterprise
- Inutuitive interface and easy programming
- Effficient and affordable licensing structure
- Incoming SIP lines