Central and Eastern PA: Your Destination for Superior Access Control System Installations
Renowned for delivering top-tier access control solutions throughout Central and Eastern Pennsylvania, KIT Communications is the go-to provider for businesses and organizations in the cities of Allentown, Reading, Bethlehem, Scranton, Lancaster, Harrisburg, York, Norristown, Lebanon, Pottstown, Carlisle, and more. We are experts in creating all-inclusive door security systems suitable for various industries and facility types, such as retail, government, healthcare, education, manufacturing, warehousing, and commercial properties.
Access Control Systems: Features & Advantages
Our access control systems boast an array of high-end features designed to fortify the security of your facility. These features range from anti-passback, piggyback or tailgating detection, and door prop detection to robust mobile phone credentials, convenient visitor management options, and integration with HR and scheduling systems. By incorporating these advanced features, we make it easier for you to monitor and manage access to your property while ensuring maximum security at all times.
Mobile Access Control: The Future is Here
Our access control systems offer the option of mobile phone credentials, replacing the need for physical access cards or fobs. This convenient solution minimizes the risk of lost or stolen credentials and simplifies the process of managing access rights within your organization.
One-Stop Shop for Access Control Solutions
Our extensive range of access control solutions includes cloud-based systems, IP-based systems, and traditional hardwired systems. Our broad spectrum of products and services incorporates door access control systems, biometric readers, video intercom systems, card and fob access systems, and mobile phone access control.
Superior Access Control Brands at Your Service
We bring you access control solutions from top-tier brands like Verkada, Avigilon Alta (formerly Openpath), Rhombus, Kantech (a Tyco/Johnson Controls Solution), Paxton, Salto, HID Global, and AssaAbloy. We also provide systems from Honeywell, Bosch Security Systems, Allegion, Brivo, Lenel, and Keri Systems or offer conversion options for these systems. This ensures that we can tailor our solutions to your facility's specific needs and guarantee seamless integration with your existing infrastructure.
Specialists in Access Control Installation
As certified Verkada and Rhombus installers in Pennsylvania, we guarantee top-notch service and support during the installation of these innovative access control systems. This collaboration with industry leaders enables us to deliver access control solutions that are not only advanced and reliable but also customized to your specific needs, ensuring your facility's safety.
Local and Cloud-Based Solutions: The Best of Both Worlds
Depending on your organization's requirements, we offer on-premises as well as cloud-based access control solutions. While our on-premises systems give you complete control over your access control infrastructure, our cloud-based solutions allow for remote management and monitoring. Both types offer strong security features, ensuring the safety of your facility and its occupants.
The Power of Integrated Security Systems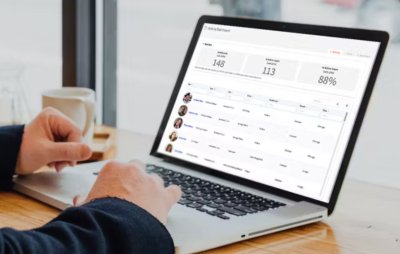 We facilitate the seamless integration of access control systems with video security and alarm systems, offering you a complete security solution. Our single-pane systems enable you to manage all facets of your security under a single interface, simplifying your security infrastructure's management and ensuring harmonious operation among all components.
Building Customized Solutions: Catering to Your Unique Needs
Recognizing that every facility has distinct security needs, we are dedicated to developing customized access control solutions. Be it a small business, a large commercial property, or a multi-site organization, our access control systems can be customized to meet your specific requirements, offering your property top-notch security.
Expert Installation and Unparalleled Support
Our commitment to customer satisfaction sets us apart at KIT Communications. Our team of professionals works closely with you to ensure your access control system is installed efficiently and smoothly. Moreover, we offer ongoing maintenance and support services to ensure your system's optimal performance, offering you peace of mind and securing your investment.
Your Trusted Partner in Central and Eastern Pennsylvania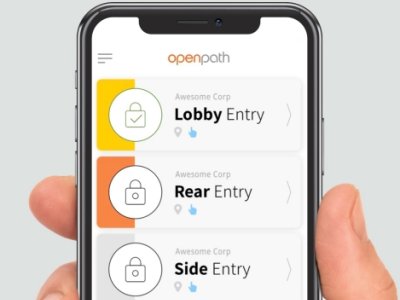 KIT Communications proudly serves businesses and organizations across Central and Eastern Pennsylvania, including cities like Allentown, Reading, Bethlehem, Scranton, Lancaster, Harrisburg, York, Norristown, Lebanon, Pottstown, and Carlisle. We are dedicated to providing our clients with the highest level of service and support, ensuring their facilities' security and integrity at all times.
Choose KIT Communications for all your access control needs in Central and Eastern Pennsylvania. With our leading industry brands, exceptional installation services, and unwavering commitment to customer satisfaction, we are the top choice for access control solutions in the region. Get in touch with us today to discuss your access control needs and discover how we can fortify your facility's security.