Commercial Security Camera System Installations in Pennsylvania
At KIT Communications, we are dedicated to providing professional security camera system installation services across Eastern and Central Pennsylvania. Our service area stretches from Wilkes-Barre to Lancaster, from Allentown to York, from Harrisburg to Norristown, including Reading, Bethlehem, Reading, Lebanon, Carlisle, and more. We are firm believers in the critical role that security camera systems play in contemporary business safety and operations, and we offer a suite of avant-garde solutions to our clients.
Our all-encompassing business security camera system services span both on-premise and cloud-based solutions. We're proud to collaborate with industry-leading brands like Verkada, Rhombus, Avigilon Alta (formerly Ava Security), Exacq, and Hanwha to offer diverse and potent options to our clients. These systems are engineered to accommodate a broad spectrum of needs, such as facial recognition, color search, anomalous behavior detection, license plate detection, and people counting.
Our security camera systems can be seamlessly integrated with door access and alarm systems, providing features such as automatic alarm system disarming when the correct door credential is used, or door opening and alarm triggers available in the security camera system to quickly locate video footage around these events. This integrated approach ensures a thorough security solution for your facility.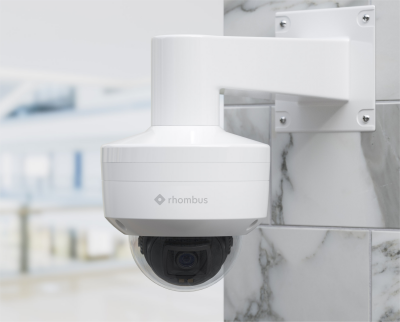 Cloud-Based Security Camera Systems
Our cloud-based solutions offer a more profound level of integration. With these solutions, the security systems of multiple buildings can be accessed and managed through the same "single pane of glass" interface. This eliminates the need to juggle between different systems and platforms, making security management significantly more streamlined and efficient.
An additional major benefit of our cloud-based security camera systems is the simplicity of sharing live video feeds with authorities. In an emergency, this feature can deliver critical information, ensuring an efficient and timely response. Moreover, live video can also be shared with a central alarm monitoring station. This allows agents to review live video when deciding the most appropriate response to an alarm state, drastically reducing false alarms and enhancing the overall security of your premises.
Smart Video Analytics
Modern security camera systems surpass simple recording. Today's systems are outfitted with intelligent video analytics, offering a range of features designed to amplify security and streamline operations. Some of the security camera systems we install can recognize faces, detect unusual behavior, perform color search, and even count people, providing valuable data that can be used to optimize business operations and enhance security. For example, facial recognition can be used to promptly identify individuals in large crowds, while behavior detection can flag any unusual or potentially hazardous activity. License plate detection offers an enhanced ability to read license plates over traditional LPR cameras and to quickly identify all instances of the same vehicle seen by the system.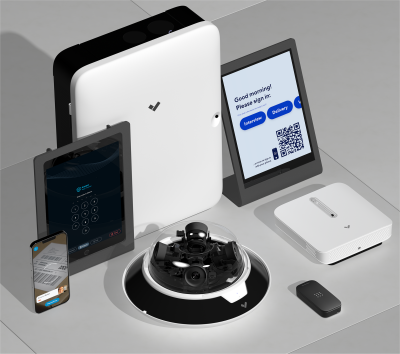 Security camera systems are particularly crucial for businesses with expansive premises, such as logistics facilities, school districts, and universities. Our solutions incorporate perimeter protection features, with long-range motion detection capabilities to effectively safeguard large areas. Additionally, license plate detection can be essential for monitoring vehicles entering and leaving your premises, adding an extra layer of security.
In the city of Harrisburg, businesses have reaped significant benefits from our security camera systems, enhancing their premises' safety and security. Similarly, in York and Lancaster, our clients appreciate the reassurance our solutions offer, knowing they have dependable, advanced security camera systems in place.
Our thermal detection camera systems are the perfect solution for businesses looking to maintain health and safety standards in the aftermath of recent global health crises. These high-precision cameras can detect elevated body temperatures, acting as a crucial first line of defense in identifying potential health risks. Our thermal detection camera systems ensure that your business stays one step ahead, providing peace of mind for both employees and customers alike.
Expert Security Camera System Installation and Support
At KIT Communications, we're not just about providing top-quality security camera systems. We also take pride in our professional security camera system installation services and ongoing support. Our team of experts ensures every system is installed correctly and functioning at its best, providing you with the ultimate security solution.
No matter where you are in Eastern or Central Pennsylvania, from Bethlehem to Hanover, Scranton to Pottstown, or Easton to Chambersburg, KIT Communications is your trusted partner for comprehensive security camera systems. Contact us today to learn more about our offerings and how we can help secure your business.