COVID-19 Mitigation:
KIT Provides and installs Thermal Detection Video Camera Systems for COVID-19 symptom detection including en mass elevated body temperature detection cameras and FDA approved fever detection cameras
KIT Communications is a
video surveillance security camera contractor
, providing quality CCTV security camera system installation and support to business, government, and educational clients in Pennsylvania.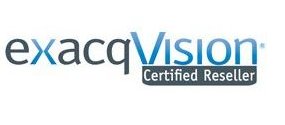 KIT communications is an elite dealer for the well known and loved Exacq Vision VMS platform. Although we offer a variety of IP security camera video management head-end software platforms and NVR solutions for CCTV, we have settled on Exacq Vision as our primary and suggested solution because it combines the most powerful and intuitive user interface we have seen, and integration with a wide array of security cameras from nearly every major IP security camera manufacturer on the market. This combination allows us to provide a quality user experience and ease of access to recorded video, with high definition video at the best price.
For our K12 schools and other state or local government clients, we also hold the PEPPM contract for Exacq Vision and LTS Cameras, providing the perfect blend of functionality, video quality, and low price.
But what really sets us apart, even more than outstanding security solutions, is our company-wide dedication to providing friendly, client-centered service. We are proud that our client retention rate is nearly 100%, and intend to keep it that way. If you are frustrated with your current video camera security contractor, give us a call. You will glad you did.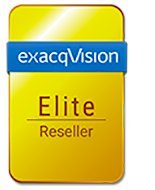 - User-friendly Enterprise Video Management Software (VMS)
- Integration with most security cameras
- Migrations from legacy analog Cameras to IP, keeping and integrating your existing analog cameras
- High quality megapixel IP CCTV cameras at a very reasonable price
- Multi-site integrated video security deployments
- Knowledgeable, and friendly CCTV technicians and system designers
New to Video Security Systems? Here's what they can do for you:
- Reduce theft (AKA shrinkage), both from outside your organization and from within
- Deter or prosecute vandals, thieves and other criminals
- In some cases, lower insurance premiums
- Improve productivity, especially when used for positive reinforcement and training.
- Peace of mind for management and business owners
- Monitor critical areas such as doorways, conveyors, key inventory locations, parking lots
- Provide critical evidence for a multitude of situations
If you are collecting a number of competitive quotes from CCTV security camera installation companies in PA, make sure to include a quote from us. You won't find a better value, or better service when it comes to the installation, training, and support.