Wireless Survey, WAP System Design and WiFi Diagnostic Services


KIT Communications offers a number of planning and design services for enterprise wireless deployments nationwide.


WiFi Site Surveys and Details Analysis

Wireless site surveys for 802.11 WiFi network systems are a critical component to ensuring successful deployments for new or expanded systems, and to the diagnosis and correction of performance issues with existing systems. KIT Communications offers on-site wireless survey services. We measure actual 802.11 RF signaling throughout your facility. This information is then analayzed by our WiFi engineers, and detailed reporting with heatmaps offered to identify coverage strengths, signal-to-noise ratios, co-channel interference issues, roaming readiness, expected data rates, and other key metrics which are invaluable in identifying areas of improvement for any WiFi system.


WiFi Predictive Planning Design Services

If your considering a new wireless network system, we can help you design for success. KIT engineers can design a WiFi system for your facility, complete with preditive simulations showing expected coverage. Our designs take into account RF signal propogation in all three directions, mitgating co-channel interference, adequate AP over-lap to facilitate roaming, channel plan optimiazation, specific wall construction and other environmental factors which affect WiFi performance, and specific antenna and access point choices.


Combined Site Surveys and Predictive Planning

Are you expanding or trying to improve an exiting system? KIT can combine both services above, starting with a site survey including actual measured RF performance, and then overlaying that with our predictive planning design for a complete picture of how your system is likely to perform with our suggested changes.


AP on a Stick

If you really want to be certain that your AP design will perform as intended, KIT Communications also offers pre-deployment WiFi surveys, commonly called "AP on a stick" surveys. KIT technicians can take the exact AP you are planning to install, and place it on tripods at the various intended positions throughout your facility and measure actual RF performance. Each of these mini-su rveys are then combined into a single heat-map report to show actual performance for a planned WiFi deployment prior to ording all of the APs and pulling the cabling.


Roaming Handoff Planning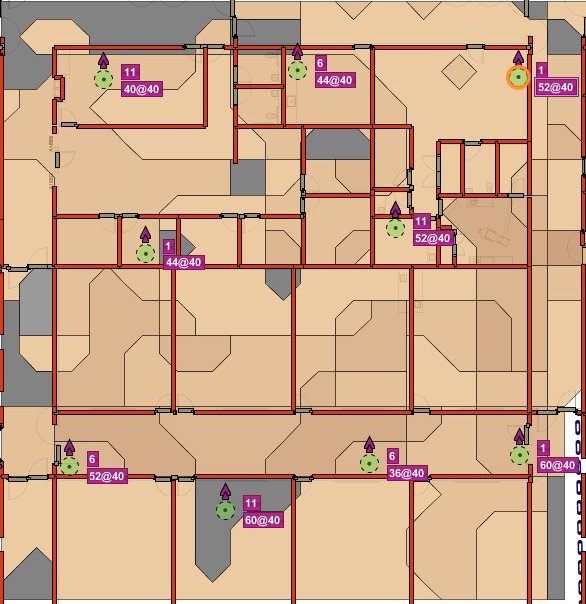 WiFi Issues Summary