This page has been depreciated. Please follow this link to our new Mass Notification/Overhead Paging page
Revolutionizing Communication in Central and Eastern PA with Advanced PA and Intercom Systems
In our digitally-driven world, a comprehensive and sophisticated communication system is more important than ever. KIT Communications, with operations extending throughout Central and Eastern Pennsylvania - including cities like Harrisburg, Lancaster, York, Reading, Allentown, Lebanon, Bethlehem, and Norristown - leads the pack in professional installations of Overhead Paging and Public Address Systems. We proudly offer top-of-the-line products from esteemed manufacturers such as Bogen, Valcom, and Atlas.
Next-Gen Public Address Systems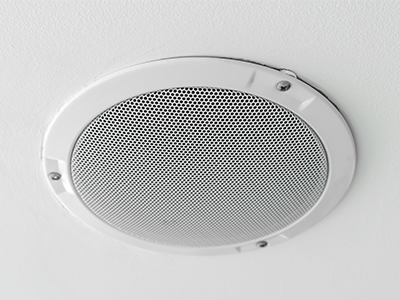 At KIT Communications, we're not just about traditional PA systems. We're proud to install advanced mass notification systems that blend the best of innovative technology with user-friendly simplicity, catering to the evolving communication needs of today. Our line-up includes systems like the Bogen Nyquist E7000, AtlasIED Globalcom, and Singlewire's InformaCast, which deliver a wealth of features including map-based paging, email alerts, and text-to-speech capabilities for mass notifications. Plus, with web-enabled device controls, managing your system has never been easier.
Scalable and Adaptable Installations
We design our PA and Intercom System installations to support unlimited stations, zones, and bell schedules, making them an excellent choice for institutions and businesses of any size. These systems are created to integrate seamlessly with your current setup, even allowing standard 8-ohm speakers to be upgraded to VoIP intercom speakers for optimal flexibility.
Unbeatable Audio Quality
We're committed to providing superior audio quality through our Public Address Systems. With support for embedded music streaming services, multiple networked audio distributions, and pro-audio DSP controls, our systems offer unmatched audio performance. In addition, our combined clock/messaging displays leverage text and graphic images to supplement your visual messaging capabilities.
Total Integration for Optimum Efficiency
We offer Intercom and Overhead Paging Systems that smoothly interface with a broad range of third-party devices, including IP phones and purpose-built appliances. Our solutions can also integrate with key enterprise systems such as PBXs, security/alarm, fire, and access control systems, creating a unified and efficient communication environment.
Boosting Safety and Security
Our advanced Overhead Paging and Mass Notification Systems are equipped with powerful safety features such as district-wide paging/announcements, call monitoring, call recording and playback, emergency paging, and lockdown capabilities. By integrating with various safety systems like fire, alarm, and access control systems, we deliver a comprehensive safety solution for your facility.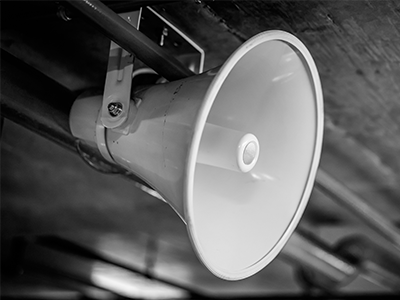 Industry-Specific Applications
Our Intercom and Public Address Systems are uniquely designed to meet the communication needs of industrial environments like factories and warehouses. They cater to a wide range of applications including live audio paging, automated messages, 911 alerting, severe weather announcements, hazardous material spill alerts, facility evacuations, shift changes, and break reminders.
Solutions Tailored for Educational Institutions
In the education sector, our Intercom and Mass Notification Systems provide critical capabilities such as paging and intercom, reporting and incident management, severe weather alerting, facility lockdown capabilities, panic buttons, IoT integration, and active shooter alerting. These systems are customized to ensure instant campus-wide communication, enhancing the safety and security for both students and staff.
Partner with KIT for Overhead Paging Solutions
At KIT Communications, we aim to be your trusted partner for all your Overhead Paging, Public Address, and Intercom System needs. We work closely with you to understand your specific needs, ensuring our solutions fit seamlessly into your existing infrastructure. From public address systems to ceiling speaker design, telephone integration, background music, night ring, and alert tones, we're here to make sure your message is heard loud and clear across Central and Eastern Pennsylvania.
Contact our expert team today and discover how our Overhead Paging, PA, and Mass Notification System solutions can transform your organization's communication capabilities.