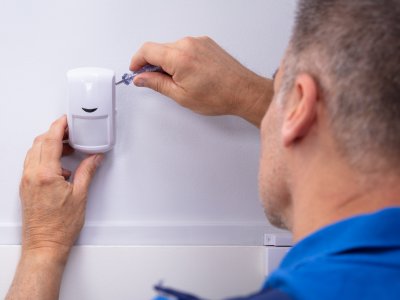 Expert Alarm System Design and Installation in West Chester
At KIT Communications, our team of professionals is dedicated to providing tailored alarm system solutions for businesses in West Chester and Chester County. We recognize that each business has distinct security requirements, and we strive to design and install an alarm system that addresses your specific needs. From the initial consultation to the final installation, our team works closely with you to ensure your security expectations are met and exceeded.
Dependable Maintenance and Support for Your Alarm System
We understand the importance of ongoing maintenance and support for the success of your alarm system in West Chester. Our skilled technicians are available to perform routine maintenance, troubleshooting, and system updates as required. Additionally, we offer remote monitoring and support services for our cloud-based alarm solutions, guaranteeing that your system is always operating effectively and safeguarding your business.
Seamless Upgrades and Conversions of Existing Alarm Systems
If you're considering upgrading or converting your current alarm system, KIT Communications has the expertise to assist you. We are able to work with a wide range of alarm system brands, including Honeywell, Bosch Security Systems, Allegion, Brivo, and Keri Systems. Our team will evaluate your existing system and recommend the most suitable solution to fulfill your security needs while minimizing downtime and disruption to your business operations.
Choose KIT Communications for Comprehensive Security Solutions in West Chester
With extensive experience in the security industry, KIT Communications is the go-to provider of commercial alarm systems in West Chester and Chester County. Our commitment to quality, customer service, and state-of-the-art technology ensures that your business remains protected and secure. Contact us today to discover more about our all-inclusive security solutions, including alarm systems, video security, and door access control.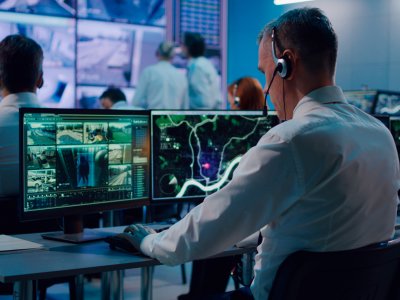 On-Premises and Cloud-Based Alarm Systems for West Chester Businesses
At KIT Communications, we offer both on-premises and cloud-based alarm systems to suit the needs of businesses in West Chester and Chester County. Our on-premises solutions utilize DSC and Bosch Security products, which are part of the Tyco/Johnson Controls suite of facility security products. These products offer integration options between alarm systems, Kantech door access control, and Exacq Vision video security systems. For cloud-based solutions, we provide Verkada and Rhombus alarm systems, both of which seamlessly integrate with video security and door access control for a single-pane management experience.
Professional Central Video Monitoring Services
Our cloud-based alarm solutions for West Chester businesses offer a professional central video monitoring option. When an alarm is triggered, 24/7 monitoring agents can review live video feeds to determine the appropriate course of action. This advanced service significantly improves response quality and reduces false alarm calls to local authorities.
Warehouse and Logistic Facility Perimeter Protection
For larger warehouse and logistic facilities in West Chester, we provide perimeter protection options to ensure that your property remains secure. We offer overhead door sensors and long-range motion detection solutions to monitor and protect the perimeter of your facility. By implementing these solutions, you can rest assured that your business is well-protected against unauthorized access and potential threats.
K-12 School Security Solutions
When it comes to K-12 school security, we recognize the importance of having an integrated security solution that encompasses alarm systems, video security, and door access control. Our cloud-based solutions, Verkada and Rhombus, offer seamless integration of these components to ensure the safety of students, staff, and visitors in West Chester schools.
Contact Us Today to Secure Your West Chester Business
Ensure your business is protected with the highest level of security by partnering with KIT Communications for all your commercial alarm system needs in West Chester and Chester County. Get in touch with our team of experts today to discuss the best solution for your business's security requirements.