Network Cabling Contractor in West Chester, PA
KIT Communications has been a trusted name in network cabling solutions in West Chester, Pennsylvania and throughout Chester County for over two decades. We provide a full suite of structured cabling services, ranging from data cabling to fiber optic solutions and from data center builds to outside plant cabling.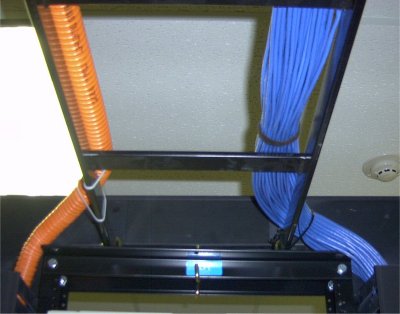 Comprehensive Network Cabling Solutions
We design and install network cabling systems that can support the demanding digital environments of today's businesses. Whether it's a Cat5e or Cat6 for Gigabit Ethernet or the more advanced Cat6A solution for 10 Gigabit connectivity, we are your trusted partner for all your cabling needs. We adhere to BICSI training standards and ensure every cabling job we undertake meets or exceeds industry standards.
Industrial and Office Environment Solutions
Our team specializes in providing solutions for all types of environments, including industrial settings. From shielded cabling solutions for electrically noisy environments to installing wall-mount data cabinets in areas exposed to dust or water, we can handle it all.
OSP Cabling Services
We also provide Outside Plant (OSP) cabling services. Our OSP services include installation of campus fiber backbone cabling, both aerial and underground. We handle work on poles for aerial cabling and trenching and installation of underground conduit for subterranean cabling.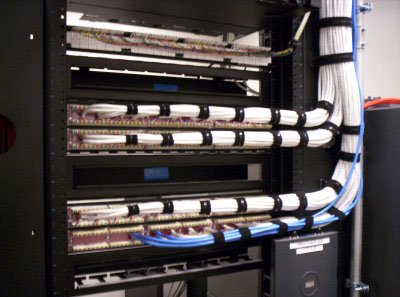 Fiber Optic Solutions
When you need fiber optic cabling for backbone connectivity between data closets or between buildings, we are here to assist. Our team also offers Optical Time-Domain Reflectometer (OTDR) testing services and fusion splicing for your fiber optic needs. Learn more about our comprehensive fiber optic solutions on our fiber optic cabling page.
Data Center Builds
Our capabilities extend to designing and building robust data centers. We install data racks and cabinets, cable tray systems between racks, battery backup systems, temperature control solutions, controlled access mechanisms, and environmental monitoring systems for data centers.
Testing and Certification
We test all lines we install to ensure they meet the expected speed requirements. Additionally, we offer certification testing services for existing systems, including Ethernet speed testing and level three certification testing for Cat5e, Cat6, and Cat6A connections.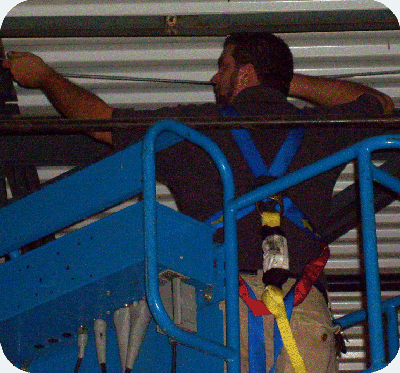 Service Area
We are proud to serve businesses throughout West Chester and the neighboring towns of Coatesville, Downingtown, Malvern, Kennett Square, Oxford, and Exton. No matter where your business is located within Chester County, trust KIT Communications to be your reliable network cabling contractor.
For any questions or to schedule an appointment, don't hesitate to contact us at the phone# or email address above. Let us help your business meet its cabling needs with our expert services. Trust KIT Communications, your go-to choice for network cabling in West Chester, Pennsylvania.
Experience the KIT Communications Advantage
Our extensive experience, adherence to BICSI training standards, and commitment to excellence set us apart from our competitors. With KIT Communications, you can count on us to deliver high-quality network cabling services that meet your unique needs and budget. Join our growing list of satisfied customers in Chester County and experience the KIT Communications advantage for yourself.