Network Cabling, Cat5e Cat6 and Fiber Optics

The structured cabling in any building is what all of your other technology solutions rely on for communications. Because of this, we take special care with our low voltage wiring installations to assure EIA/TIA and BICSI standards are followed, to use only quality network connectivity components and cabling, and to certify the lines we install with industry accepted level three certification testers, to assure the systems we install are both reliable, and perform to their maximum potential. Beyond high performance though, we also appreciate how important it is to be able to find the ports you want, when you need them. Becaause we understand this, we make sure our systems are labeled intuitively, neatly, and consistantly, and provide as-built drawings for easy port location reference. But perhaps what defines us the most, is how amazing our data closets look. A data rack installed and terminated by KIT Communications, will be something you can brag about. For some quick higlights of our services available in West Chester, see below:
- Data racks so crisp, you will want to show them off!
- Reliable Cat 5e and Cat6 wiring, installed to standard
- Certified test results for Cat5e, Cat6, Cat6a
- Data center builds (racks, flooring, terminations)
- Structured Cabling drawings showing port locations and IDs
- Fiber backbone between data rooms and across campus
- testing, service, and repair of fiber optic cabling
- Fusion splicing/OTDR testing
WiFi Wireless Access Point Systems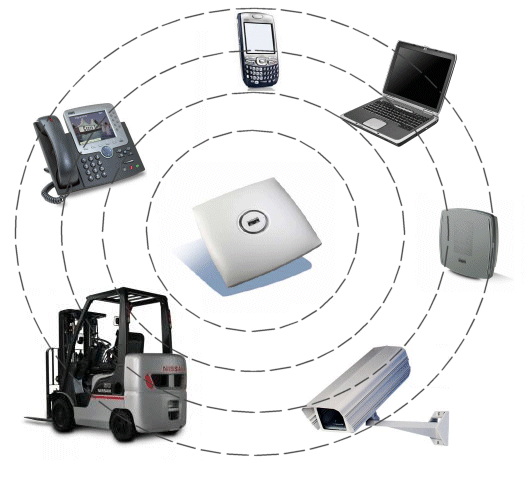 In addition to cabling services for WiFi Wireless access systems, we also design, provide and install wireless access points and controllers for the enterprise environment. We are partnered with Ruckus Wireless, Cisco Meraki, and Fortinet so we can offer a variety of solutions. We also provide RF diagnostic servies, including wireless surveys with detailed heatmaps, and preditive planning for superior wireless design. Our RF survey and diagnostic services can be used to diagnos problems with existing systems, or to design new systems. For a more detailed look at our wireless survey services,
click here
- WiFi systems for many environments
- Solutions for Schools, Offices, Warehousing, Hotels, and more
- Cabling for wireless access point deplyments
- Wireless ssurveys and design services
- Wireless bridge connections between buildings
Intercom Paging Speaker Systems


KIT Communications installs intercom paging systems with overhead speakers, with a focus on system designs that provide even sound distribution throughout your facility. We offer zoned paging systems with shift change tones, phone system connectivity, and all-call pages for mass notification announcements. We can also provie night ring over the intercom speaker system so maintenence or other after hours staff can answer incoming calls, and connectivity to door boxes. For more detail, see below or
click here:
.
- Clear Intercom Paging Speaker Systems
- Shift change tones and bells
- Phone system integration
- Zoned and all-call paging
- White noise zones for privacy
- Integration with door boxes, and surveillance
Video Security System Installation in West Chester, PA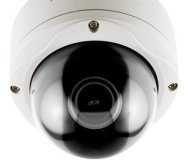 KIT Communications is a premier video security system installation contractor, proudly serving West Chester, PA, and the surrounding areas in Chester County, including Downingtown, Coatesville, Phoenixville, and Kennett Square. Our team of skilled technicians is committed to providing top-quality video security solutions to residential, commercial, and enterprise clients to ensure the safety and security of their properties.
Advanced Video Security Solutions
We offer an extensive range of cutting-edge video security systems, including both on-premises and cloud-based options from leading manufacturers like Exacq, Milestone, Hanwha, Rhombus, Verkada, and Avigilon Alta. These systems provide advanced features such as facial recognition, license plate recognition, people counting, color search, and unusual behavior detection to effectively monitor and secure your property.
Seamless Integration and Customizable Solutions
Our video security solutions integrate seamlessly with other security systems like door access control and alarm systems, allowing for comprehensive management and control of your property's security. We work closely with you to design and install a customized video security system that meets your specific needs and budget.
Reliable and Professional Security Services
As a trusted video security system installation contractor in West Chester, PA, and throughout Chester County, KIT Communications is dedicated to providing reliable and professional security services. Our extensive experience and commitment to excellence ensure that your property is well-protected with the best video security solutions available.
If you're looking for a professional and reliable
video security system installation contractor
that servers West Chester PA, Downingtown, Phoneixville, and all other points in Chester County, contact KIT Communications today. Let us help you safeguard your property with state-of-the-art video security systems.
For more detail about our video security camera system installation services,
click here
Door Loock Access Control Systems

Our door access control systems are IP based to fit the modern building infrastructurel. IP based door access control systems installed by KIT Communications offer easy programming and card enrollment, robust configuration and scheduling options to control when your users have access, what they have access too, and access logs. Our door access control system integrates with our CCTV video surveillance system, and with our intercom paging systems, all resting on our structured cabling system for a complete building technology solution. Our systems feature:
- Easy and intuitive card enrollment for users
- Robust interface
- IP based system with PoE power
- User access logs
- Groups of users, allowing easier access rights configuration
- Door security for data centers and cabinets
- Integration with CCTV and intercom sytems




VoIP Business Phone Systems by FortiVoice

As a Fortinet Partner, we provide and install the FortiVoice scaleable enterprise VoIP businesss phone system. FortiVoice fits perfectly with our product offerings sine they offer a unique pricing model that does not require licenses for every phone as most competing systems do. This allows us to provide enterprise class business phone system features from high-end security focused FortiNet family of products, for a great price.
- FortiVoice VoIP Business Phone Systems
- Business Phone Systems for a great price
- Inutuitive interface with easy programming
- No licensing per phone!
- Incoming SIP phone service with FortiCall