In the dynamic world of digital communication, maintaining effective and efficient communication systems is paramount. KIT Communications, your local partner serving Harrisburg and nearby areas such as Carlisle, Mechanicsburg, Hershey, Middletown, Camp Hill, and Hummelstown, is committed to leading the industry in expert installations of Overhead Paging and Public Address Systems. We pride ourselves on offering top-rated products from industry-trusted names like Bogen, Valcom, and Atlas.
Technologically Advanced PA Systems
Our services at KIT Communications transcend the provision of standard PA systems. We specialize in the creation of overhead paging installations that harmoniously meld advanced technology with ease-of-use, addressing the evolving communication needs of the present day. Esteemed systems like the Bogen Nyquist E7000, AtlasIED Globalcom, and Singlewire's InformaCast demonstrate our dedication to advancement, presenting options such as map-based paging, email alerts, and text-to-speech for Mass Notification Systems. Additionally, these systems are accessible and manageable through any web-enabled device, giving users the utmost convenience.
Adaptable and Expandable Solutions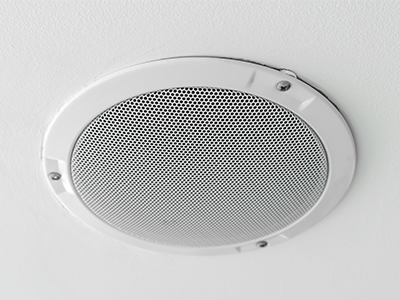 Our PA and Intercom System installations have been designed with the principle of adaptability in mind, supporting unlimited stations, zones, and bell schedules. Irrespective of the size of your enterprise, our systems are designed to seamlessly integrate and adapt to your infrastructure. Moreover, they allow for the transformation of any standard 8-ohm speaker into a VoIP intercom speaker.
Premium Sound Clarity
At KIT Communications, we focus on delivering systems with impeccable sound clarity. Our Public Address Systems are capable of supporting a range of services, including embedded music streaming, multiple networked audio distributions, and pro-audio DSP controls. To bolster your visual messaging capabilities, we also provide integrated clock/messaging displays that utilize both text and graphic images.
Unified Communication Solutions
KIT Communications offers Overhead Paging and Intercom Systems capable of seamlessly integrating with a wide array of third-party devices, including IP phones and purpose-built appliances. Our solutions are also designed to integrate with key enterprise systems like PBXs, security/alarm, fire, and access control systems, thereby forming a unified communication network.
Safety and Security Features
Our advanced Overhead Paging and Mass Notification Systems come equipped with safety features such as district-wide paging/announcements, call monitoring, call recording and playback, emergency paging, and lockdown capabilities. They also integrate smoothly with various safety systems like access control, fire, and alarm systems, offering a comprehensive safety solution.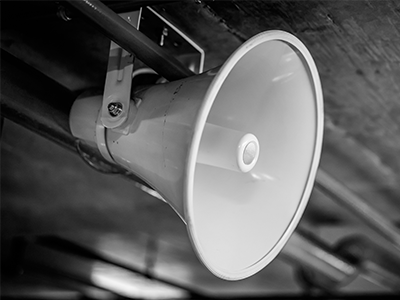 Industrial Communication Needs
Designed with industrial environments in mind, our Intercom and Public Address Systems can cater to various applications, such as live audio paging, automated messages, 911 alerts, severe weather announcements, hazardous material spill alerts, facility evacuations, shift changes, and break reminders.
Learning Institution Solutions
For learning institutions, our Intercom and Mass Notification Systems provide a range of essential features, including paging and intercom, incident management, severe weather alerts, facility lockdown capabilities, panic buttons, IoT integration, and active shooter alerting. These features prioritize instantaneous accessibility to vital campus-wide communications, ensuring the safety of students and staff.
A Trusted Name in Overhead Paging
As your partner, KIT Communications is devoted to delivering complete Overhead Paging, Public Address, and Intercom System solutions. We take the time to understand your unique needs and ensure our services integrate seamlessly into your current infrastructure. Whether it's public address systems, ceiling speaker design, telephone integration, background music, night ring, or alert tones, we're here to ensure your message is heard distinctly and without fail.
Get in touch with our skilled team today and discover how our Overhead Paging, PA, and Mass Notification System solutions can elevate your organization's communication efficiency and effectiveness.