Comprehensive Video Security Installation Services in Harrisburg, PA
At KIT Communications, we provide expert video security installation services to businesses and organizations in Harrisburg, Mechanicsburg, Carlisle, Hershey, Camp Hill, and the surrounding areas in Dauphin and Cumberland Counties. With our industry-leading solutions, we help you protect your property and assets while offering advanced features to make monitoring and managing your security system more efficient.
State-of-the-Art Video Security Features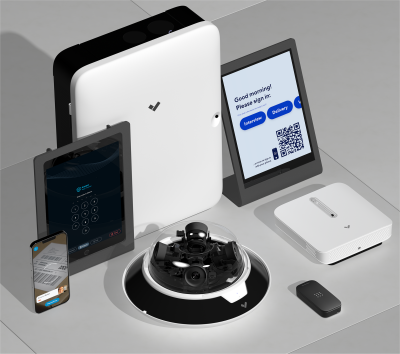 Our video security systems come with a wide range of cutting-edge features designed to enhance the effectiveness of your surveillance and monitoring efforts. Some of the advanced functionalities our systems offer include:
Intelligent video analytics for detecting unusual activity
Facial recognition for quick identification of individuals
License plate recognition to track and identify vehicles
Color search to easily locate specific footage
People counting for managing crowd control and occupancy
These advanced features, along with many others, make our video security systems the ideal choice for businesses and organizations looking to maintain a high level of security in and around their premises.
On-Premise and Cloud-Based Solutions
At KIT Communications, we offer both on-premise and cloud-based video security systems to meet the unique needs of our clients. On-premise solutions provide greater control over security and eliminate annual licensing fees, while cloud-based systems offer seamless integration with other security components, such as alarms and access control systems. We even provide hybrid solutions that allow you to leverage your existing on-premise IP cameras in a cloud-based environment, minimizing the need for camera replacements.
Customized Security Solutions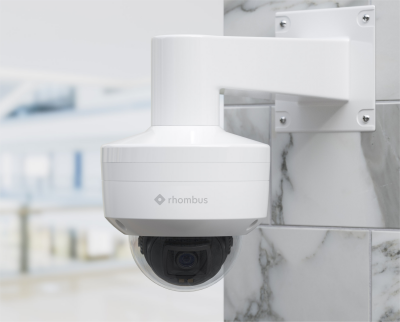 Every organization has its own unique security requirements, and we take the time to assess your specific needs to develop a tailored video security plan. Our experts will guide you through the process of selecting the right combination of cameras, sensors, and other security components to ensure the optimal protection of your property.
Professional Installation and Ongoing Support
Our skilled team of installation contractors is dedicated to providing you with a smooth and efficient CCTV installation process. We ensure that all components are properly installed, configured, and tested for peak performance. Additionally, we provide ongoing support and maintenance services to keep your video security system operating at its best, giving you peace of mind knowing that your property is well-protected.
Choose KIT Communications for your video security needs in Harrisburg, Mechanicsburg, Carlisle, Hershey, Camp Hill, and the surrounding areas in Dauphin and Cumberland Counties. Contact us today to schedule a consultation and discover how we can help safeguard your property and assets with our top-of-the-line CCTV installation services.
Trusted Brands and Reliable Equipment
We work with some of the industry's most trusted brands to provide you with reliable and high-quality video security equipment. Our selection of products includes offerings from Avigilon, Alta, Exacq, Hanwha, Rhombus, and Verkada. By partnering with these reputable manufacturers, we ensure that our clients receive the best possible solutions to meet their security needs.
Scalable Systems for Any Size Organization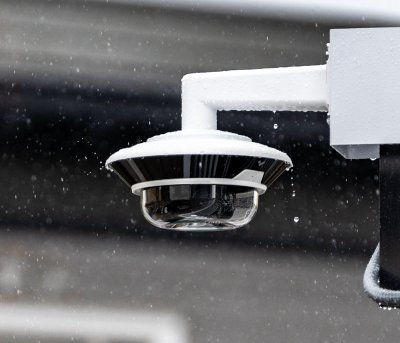 No matter the size of your organization or the scope of your security requirements, we offer scalable video security solutions that can grow and adapt as your needs evolve. From small businesses to large enterprises, our team of experts will help you design a flexible and expandable system that can easily accommodate future growth and changing security demands.
Comprehensive Training and User-Friendly Interfaces
At KIT Communications, we understand the importance of user-friendly systems and provide comprehensive training to ensure that your staff can effectively operate and manage your video security solution. Our systems feature intuitive interfaces and easy-to-use controls, allowing for efficient monitoring, management, and response to potential security incidents.
Enhanced Cybersecurity and Data Protection
As technology evolves, so do the threats to your data and network security. We prioritize the cybersecurity of our video security systems, implementing robust encryption and advanced security features to protect your valuable data from unauthorized access. With our focus on cybersecurity, you can trust that your video security system not only helps protect your physical property but also helps safeguard your sensitive information.
Partner with KIT Communications for all your video security installation needs in Harrisburg, Mechanicsburg, Carlisle, Hershey, Camp Hill, and the surrounding areas in Dauphin and Cumberland Counties. Our team of experienced professionals is ready to provide you with customized solutions and exceptional service. Contact us today to get started on enhancing your property's security with our comprehensive CCTV installation services.