Reliable Network Cabling in Harrisburg, PA, and Surrounding Areas
At KIT Communications, we understand that a reliable network is vital for the smooth running of your business operations. We specialize in the design and installation of robust, high-performance network cabling solutions throughout Harrisburg, including Carlisle, Camp Hill, Mechanicsburg, Hershey, Middletown, and Hummelstown. Whether you're setting up a new office, planning an upgrade, or expanding, our team can handle all your network cabling needs.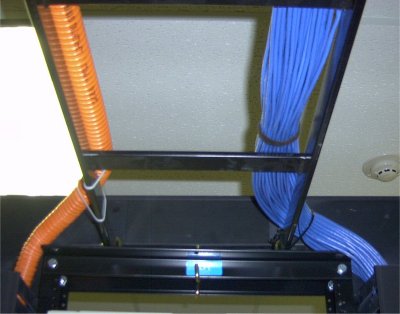 Comprehensive Structured Cabling Services
We offer a comprehensive range of structured cabling services, from the installation of Cat5e and Cat6 cabling for gigabit speed requirements to Cat6A cabling for more demanding 10Gbps network speeds. We adhere to BICSI training standards to ensure that each installation is performed to the highest quality, giving you confidence in the reliability and performance of your network.
Fiber Optic Cabling: The Backbone of Your Network
Fiber optic cabling plays a crucial role in modern network infrastructure, particularly for connections between data closets and between buildings, including Outside Plant (OSP) cabling. Our team provides OTDR testing services and fusion splicing for optimal performance. Learn more about our fiber optic cabling services here.
Industrial Environment Solutions
Every work environment presents unique challenges. For industrial settings that may expose network connections to water, dust, or electrical noise, we offer specialized solutions like shielded cabling and wall-mount data cabinets. Our expertise in designing and installing network cabling systems in these harsh environments ensures a robust and reliable connection, regardless of the conditions.
Data Center Builds
In addition to network cabling, we provide comprehensive data center builds, including the installation of data racks and cabinets, cable tray between racks, battery backup systems, temperature control, controlled access, and environmental monitoring. We also install raised flooring to protect and organize cabling, and to provide efficient air distribution.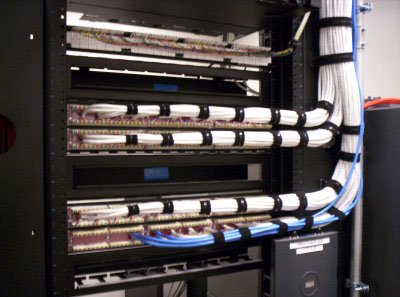 Testing and Certification
At KIT Communications, we believe in delivering top-quality services that stand up to rigorous standards. As part of this commitment, we test all lines we install to ensure they meet the expected speed requirements. We also offer certification testing services for existing systems. By providing this level of detailed attention and care, we help ensure the reliability and performance of your network.
Your Trusted Low Voltage Cabling Provider in Harrisburg, PA, and Surrounding Areas
When you work with KIT Communications, you're not just getting a service provider—you're gaining a partner committed to your success. Our quality workmanship, adherence to industry best practices, and superior customer service make us the preferred choice for businesses in Harrisburg, Carlisle, Camp Hill, Mechanicsburg, Hershey, Middletown, and Hummelstown. From structured cabling services to data center builds, we handle all aspects of your project with professionalism and expertise.
Outside Plant (OSP) Cabling
At KIT Communications, we also provide Outside Plant (OSP) cabling services. Whether you require aerial cabling on poles or trenching and installation of underground conduit, we handle every aspect of OSP. This includes installing campus fiber backbone cabling, a vital component in extending your network between buildings. OSP cabling is crucial for expansive facilities or campuses that require high-speed connectivity over larger distances.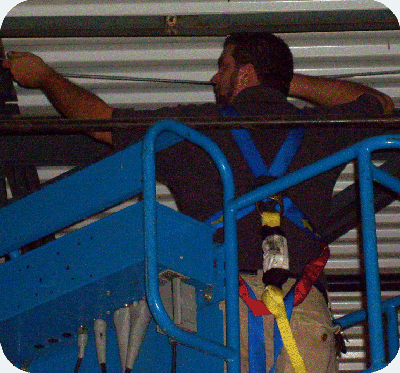 Category Types and Speeds
We provide several categories of network cabling to suit varying requirements. Cat5e and Cat6 cabling are the most commonly used types, delivering gigabit speeds over distances up to 100 meters. For more demanding network requirements, Cat6A cabling can deliver speeds of 10Gbps up to 100 meters. Although less common, we also provide Cat8 cabling which can offer speeds of up to 40Gbps over shorter distances - useful for specific applications such as connections between racks in a data room, or servers located in close proximity.
Network Cabling for Any Business, Any Size
No job is too big or too small for KIT Communications. We serve a diverse range of businesses, from small offices to large corporate buildings, industrial environments, and expansive campuses. Whatever your network cabling needs may be, trust us to deliver a solution that supports your goals for growth and efficiency.
Contact Us Today
Start your journey towards a more reliable, high-performing network today. Contact us at KIT Communications, your leading network cabling and low voltage contractor in Harrisburg, PA, and the surrounding areas. We're ready to help you build the infrastructure your business needs to succeed.