KIT Communications has been providing premisis communication solutions to business, school, and government clients in the Norristown PA area since 1999. Our services include structured cablig, WiFi access systems, business phone, door and video security, and intercom paging. Our focus since that time, has been to provide quality and effective communication solutions that deliver a real return on investment, and the best price possible.
Structured Wiring (Cat5e/Cat6/Fiber)

Our low voltage cabling systems are installed with great with a focus on performance and presentation. Our technicians follow EIA/TIA standards and BICSI recomended practices, and we certify our Cat5e and Cat6 lines with level three certification testers to the EIA/TIA standard for performance to assure every line performs to its maximum potential. Beyond performance and reliability though, we also understand how important it is that your data cabling system looks great, and that you can easily find the ports you are looking for when you need to. We provide as-built drawings showing your port locations, clearly labeled faceplates and patch panels, and crisp organized data racks that you can show off. Our services include backbone fiber optic cabling as well, including fusion splicing. If you are looking for a data cabling contractor in the Norristown or Pottstown area, consider KIT Communications.
- Clearly labeled panels and faceplates
- Great looking data racks you can show off
- High Performing Cat 5e/Cat6 cabling you can count on
- Level 3 Certified lines (Cat5e/Cat6/Cat6a) - not just block tested!
- Data racks and telecom room builds (racks, cabinets, raised flooring)
- Data cabling as-built drawings with port numbers
- Fiber optic cabling between closets and buildings
- Fiber service, repair and testing including fusion splicing
WiFi Access Point Systems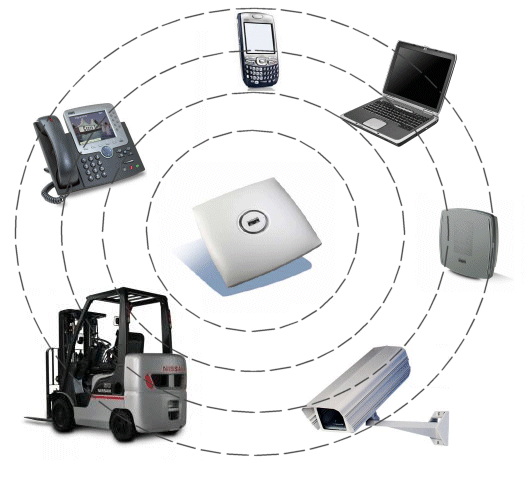 A good wiFi access system can be a great convenience, but a poorly installed WiFi system can be a source of great frustration. We at KIT are experts in RF signal propogation, the most important component of a Wireless acccess system. Combining this with a deep understanding of WiFi configuration options and best practices, enables us to provide quality WiFi systems that just work. If you are having problems with your existing system, we can measure the wireless performance throughout your facility, provide detailed heat-maps of your coverage, identify problem areas, and make targeted recomendations.
- Wireless Access System that scale as you grow
- WiFi design, installation and support services
- Wireless surveys with detailed heatmaps
- Cabling installation for WiFi Systems, even when you provide the equipment
- Reliable and high speed Wireless Bridge connections between buildings
Intercom Paging Speaker Systems


We provide and install overhead intercom paging speaker systems. Our paging speaker systems are designed to make sure your pages are heard evenly throughout your facility. We provide zoned paging options, so you can deliver pages to targeted areas or all-call for mass notification messages. Our systems integrate with your telephone system, or can utilize seperate microphones as needed. We also provide door intercom systems that interface with our door access and video surveillance systems. If you are considering a new intercom pagign system, or upgrading what you have now, make sure to get a quote from KIT Communications.
- All-call paging for mass notification announcements
- Timed tones and bells sounds
- Integration with business phone systems
- Zoned paging options
Security Camera Video Surveillance Systems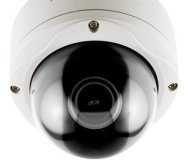 KIT Communications offers exceptional video security installation services for clients in Norristown, PA, and throughout Montgomery County. We serve commercial, enterprise, and educational clients, covering key areas like Pottstown, King of Prussia, Lansdale, and Willow Grove. Our experienced team designs, installs, and supports cutting-edge video security systems, including on-premises and cloud-based solutions from top brands like Exacq, Milestone, Hanwha, Rhombus, Verkada, and Avigilon Alta. With advanced video analytics, user-friendly software, and seamless system integration, KIT Communications is the go-to choice for reliable video security installation contractors in Norristown and the surrounding areas.
- On-Prem and Cloud-Based Video Security Solutions
- Advanced Video Analytics: Facial recognition, license plate recognition, people count and more
- Seamless System Integration with access control, alarm systems, and entry intercom
- Reliable Video SEcurity Installation Contractor offering long term support
For more details,
click here
Door Security/Access Control

Elevate your facility's security with our expert door access installations and state-of-the-art access control solutions in Montgomery County. We offer a comprehensive range of on-premises and cloud-based access control systems that seamlessly integrate with video security and alarm systems, ensuring a cohesive security infrastructure. Experience the convenience of advanced features such as:
Mobile phone credentials, allowing authorized users to access doors effortlessly
Versatile visitor management options for easy entry and exit monitoring
Anti-passback, piggyback, and tailgating detection for increased security
Door prop detection to prevent unauthorized access
Integration with single-pane systems for simplified security management
From Norristown to King of Prussia, our team proudly serves communities across Montgomery County, providing exceptional service and unparalleled protection.
VoIP Business Phone Systems (IPPBX)

As a Fortinet partner, KIT Communications provides and installs quality FortiVoice enterprise phone systems. FortiVoice is an enterprise class VoIP Business Phone System with a unique limited licesning pricing model that keeps prices down. We love FortiVoice because it fits perfectly with our business model of providing quality systems at the best price possible.
- Fortinet Partner for FortiVoice VoIP Phone Systems
- Low-Cost Enterprise Business Phone Systems
- User friendly interface for easy configuraiton
- Low cost licensing model
- Incoming SIP lines with FortiCall