Video Security Installation in Norristown, PA and Montgomery County
Protecting your business, school, or organization in Norristown, PA and throughout Montgomery County is of utmost importance. One of the most effective ways to ensure the safety and security of your property is by investing in a state-of-the-art video security system. KIT Communications is your trusted partner for video security installation, offering customized solutions designed to meet your specific needs.
Advanced Video Security Systems for Enhanced Protection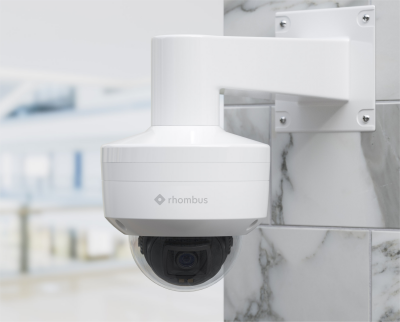 At KIT Communications, we pride ourselves on providing cutting-edge video security systems that leverage the latest technology. Our solutions include on-premises and cloud-based options, ensuring we can meet the diverse requirements of businesses and schools in Norristown, Lansdale, Pottstown, Willow Grove, King of Prussia, and throughout Montgomery County. We offer systems from top brands like Avigilon, Alta, Exacq, Hanwha, Rhombus, and Verkada.
On-Premises and Cloud-Based Video Security Solutions
Our on-premises video security solutions are ideal for organizations that prefer to maintain greater control over their security infrastructure. These systems can provide lower internet bandwidth demand, reduced video storage costs, and no annual licensing fees. On the other hand, cloud-based video security systems offer advantages like single pane of glass management, seamless integration with other security systems, easy sharing of video clips, and reduced risk of video loss due to equipment failure.
Video Analytics for Increased Security and Efficiency
Modern video security systems are equipped with advanced video analytics that can greatly enhance the effectiveness and efficiency of your security operations. Features such as facial recognition, color search, unusual behavior detection, license plate detection, and people counting allow you to monitor your property more effectively and respond quickly to potential security threats.
Expert Video Security Installation in Montgomery County
When it comes to installing a video security system, the quality of the installation is just as important as the technology itself. The team at KIT Communications is highly skilled and experienced in installing video security systems in a wide range of environments, ensuring your system functions optimally and provides the protection your organization needs.
Comprehensive Service and Support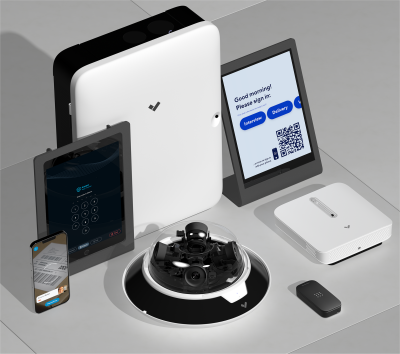 Our commitment to excellence goes beyond the initial installation of your video security system. We provide ongoing support and maintenance services to ensure your system continues to operate at peak performance. Our team will work closely with you to address any issues, provide necessary updates, and help you adapt your system as your security needs evolve.
Customized Solutions for Your Business or School
Every organization has unique security needs, and at KIT Communications, we recognize the importance of tailoring our solutions to meet those specific requirements. Our team will conduct a thorough assessment of your property, identify potential vulnerabilities, and work with you to develop a customized plan that addresses your security concerns while staying within your budget.
Flexible Cloud-Based Video Security Options
For organizations looking to transition to a cloud-based video security system but concerned about replacing their existing on-premises cameras, we have the solution. Our cloud-based video security options can work with your existing IP cameras, eliminating the need to replace them all, making the transition smoother and more cost-effective.
Serving Norristown and Montgomery County
At KIT Communications, we are proud to serve businesses, schools, and organizations in Norristown, PA and across Montgomery County, including Ambler, Glenside, Harleysville, Collegeville, and Blue Bell. Our dedication to providing top-quality video security systems and professional installation services has made us the go-to video security installation contractor in the area.
Contact Us for Your Video Security Needs
If you're in need of a video security system for your organization in Norristown or the surrounding Montgomery County area, don't hesitate to contact KIT Communications. Our team of experienced professionals is ready to help you design and implement a customized solution that meets your security needs and budget. Reach out to us today to schedule a consultation and learn more about our video security installation services.