Commercial Door Access Solutions in Norristown, PA
At KIT Communications, we specialize in providing comprehensive door access control solutions for businesses and schools in Norristown and throughout Montgomery County. We understand the importance of securing your facility and ensuring the safety of your employees, students, guests, and assets. Our team is dedicated to providing tailored solutions to meet your unique needs, with a focus on cutting-edge technology and seamless integration.
Our door access offerings include both on-premise and cloud-based systems, allowing you to choose the solution that best fits your requirements. Our on-premise brands include Kantech (a Tyco/Johnson Controls Solution), Paxton, Salto, HID Global, and AssaAbloy. For those seeking a modern cloud-based solution, we offer Verkada, Rhombus, and Avigilon Alta (formerly Openpath) systems which also include video security and alarm systems under the same interface.
State-of-the-Art Features
Our door access systems offer a wide range of advanced features, such as:
Keyless entry with mobile credentials
Flexible access permissions and scheduling
Real-time event reporting and monitoring
Integration with video security and alarm systems
Multi-factor authentication for added security
Trusted Brands and Certified Installers
As a Rhombus certified installer in PA and a Verkada certified installer in PA, KIT Communications is proud to work with the most respected brands in the industry. In addition to our main brands, we can work with or provide conversion options for Honeywell, Bosch Security Systems, Allegion, Brivo, and Keri Systems. Our team of skilled technicians is committed to ensuring your door security system is installed and configured to your exact specifications, providing you with peace of mind and a secure environment.
Customized Access Control Systems for Your Facility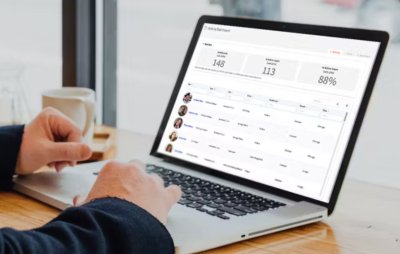 Our door access solutions are designed to meet the needs of a diverse range of facilities, from small businesses to large commercial properties. Whether you are located in Norristown, Conshohocken, Pottstown, King of Prussia, Lansdale, or any of the surrounding areas in Montgomery County, our team will work with you to develop a customized door access solution that meets your specific needs.
Contact KIT Communications today to learn more about our commercial door access solutions and how they can benefit your facility in Norristown and throughout Montgomery County. Our team is standing by to help you secure your property and protect your valuable assets.
Efficient and Cost-Effective Security
By choosing KIT Communications for your door access needs in Norristown and Montgomery County, you will benefit from a cost-effective, efficient security solution. Our access control systems allow you to manage your facility's access controls from a centralized location, reducing the time and effort required to maintain a secure environment. Additionally, the ability to integrate with video security and alarm systems can save you money by streamlining your overall security infrastructure.
Expert Support and Ongoing Maintenance
At KIT Communications, we understand the importance of having a reliable door access system that you can depend on. Our team of experts is committed to providing ongoing support and maintenance to ensure your system remains operational and effective. From routine maintenance to troubleshooting and system upgrades, you can count on us to keep your facility secure and well-maintained in Norristown and the surrounding areas of Montgomery County.
Upgrade Your Facility's Security Today
Don't wait to enhance your facility's security with a state-of-the-art door access system from KIT Communications. Our knowledgeable team is ready to help you find the perfect solution for your Norristown or Montgomery County location. Contact us today to schedule a consultation and discover how our door access solutions can improve your facility's safety and security.