Network Cabling Services in Norristown, PA
KIT Communications is a leading provider of network cabling services in Norristown and across Montgomery County. With two decades of experience in the industry, we are well-positioned to meet the diverse network cabling needs of businesses and government agencies in Norristown, Pottstown, Lansdale, Phoenixville, Collegeville, Lansdale, and King of Prussia.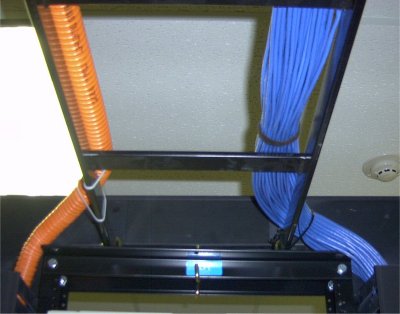 Comprehensive Network Cabling Solutions
We offer a range of network cabling solutions, including structured cabling, Cat5e cabling, Cat6 cabling, and Cat6A cabling. We also install Cat8 cabling, a solution designed for high-speed, short-distance connections such as those between racks in a data room. By following BICSI training standards, we ensure the reliability and performance of your network infrastructure.
Outside Plant Cabling
Our team has the expertise to install outside plant cabling for campuses and businesses. Whether it's aerial or underground, we handle all aspects including trenching, conduit installation, and pole work. Our outside plant cabling services ensure a seamless connectivity across your entire campus or business park.
Network Cabling Testing and Certification
To ensure the network cabling systems we install meet expected speed requirements, we test all lines post-installation. Additionally, we offer certification testing services for existing systems, providing you with the assurance that your network cabling infrastructure is performing optimally.
Data Center Builds
We specialize in data center builds, offering services such as the installation of data racks and cabinets, wall mount data cabinets, cable tray between racks, battery backup systems, temperature control, controlled access, and environmental monitoring. With KIT Communications, you can expect a data center build that is both functional and efficient.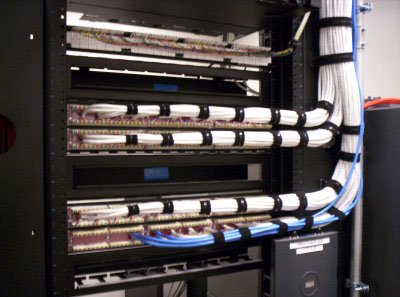 Fiber Optic Solutions
For connections between data closets, between buildings, and for outside plant cabling, fiber optic solutions are your best bet. We offer OTDR testing services as well as fusion splicing. For more detailed information about our fiber optic solutions, visit our dedicated fiber optic cabling page.
Industrial Environments
We understand the unique challenges that industrial environments present. That's why we offer solutions tailored to such settings, such as wall mount data cabinets and shielded cabling for electrically noisy environments.
Low Voltage Contractor in Norristown
If you're in need of a reliable low voltage contractor in Norristown or any other Montgomery County town, KIT Communications is at your service. We leverage our knowledge and experience to deliver a solution that best meets your needs.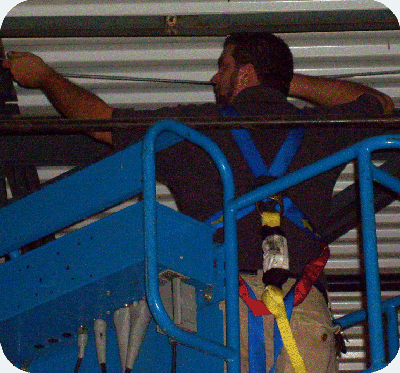 Ready for a Network Upgrade?
Boost your business' network performance with our superior network cabling services. From Lansdale to King of Prussia and everywhere in between, we're the network cabling contractor of choice in Montgomery County. Contact us today to get started.
Your Preferred Network Cabling Contractor in Montgomery County
No matter the size or complexity of your network cabling needs, our team is ready to take on the challenge. We prioritize client satisfaction, ensuring each project is completed on time, within budget, and to the highest industry standards. Whether you are in Collegeville, Phoenixville, or Pottstown, KIT Communications is your trusted partner for all your network cabling requirements.
Contact Us Today
Ready to enhance your network infrastructure? Reach out to KIT Communications, your premier network cabling contractor in Norristown and across Montgomery County. Let's collaborate to create a network solution that propels your business to greater heights.