KIT Communications is a communications integrator serving Dauphin, Cumberland and Perry Counties, including Harrisburg, Mechanicsburg, Carlisle an Camp Hill. We have been in business since 1999, and our focus since that time has been on providing client-centered services at a great price. We have a huge list of references, and make it our mission to assure that every new client has reason to want to rave about our services. Our services include structured cabling, WiFi wireless access point systems, video surveillance security cameras, VoIP business phone systems, overhead intercom paging systems, and access control door security.
Structured Cabling (Cat 5e, Cat 6 and Fiber)

We began in the late 90s as a Structured Cabling contractor, providing quality Cat 5 wiring and fiber optic installations in the Harrisburg PA area, including many of the state buildings downtown. We now install Cat5e, Cat6, and Cat6 solutions and our installations in the Harrisburg area. Our successful installations in the Harrisburg area include structured cablling at Strawberry square, many of the state agencies down town, logistic centers in Carlisle and Mechanicsburg, school districts in Dauphin and Cumberland county, manufacturing facilities throughout all three counties and many of the hotels, malls the area to name just a few. Our focus has been on providing structured wiring solutions that conform to EIA/TIA standards and BICSI best practices, with our Cat 5e, Cat 6, and Cat6a lines certified with level three testers. We are experienced and client focused, with an appreciation for how important the structured cabling system is to any business, school or enterprise. If you are looking for a structured cabling contractor in Harrisburg PA, give us a call. For more information about our
structured network cabling services in Harrisburg, click here.
We also provide design installation and repair for fiber optic cabling. For more information about our
fiber optic services, click here
- Category 5e Cabling installation(Cat5e) - Category 6 Cabling installation (Cat6) - Category 6a solutions (Cat6a) - Fiber Optic installations and repair - Standards based installations - Clear and consistent labeling with port drawings
- Data closet builds (racks, cabinets, flooring)
- Data center refreshes (let us clean up your data closet!)
WiFi Wireless Access Point Systems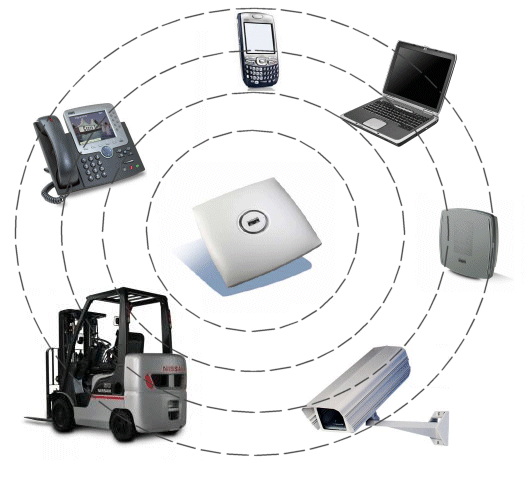 We are partnered with Ruckus Wireless, Cisco Meraki, Fortinet and others to provide and install quality WiFi wireless access point systems for our clients in the Harrisburg PA area. What seperates us from much of the competition in the WiFi space, is our focus on RF signal propogation. The success of a wireless access system depends upon its RF design, so understanding how these signals travel through the air, what sorts of interference they encounter, the challenges presented by many devices competing for the same airwaves and a few wireless access points, and the complications introduced by varrying walls and surfaces in a building, is critical to implementing a WiFi system that performs well. We have the tools to measure the WiFi performance of existing systems, and to run simulations to predict the performance of proposed systems. We bring this experience and equipment to bare in our designs, and couple that with the best WiFi wireless access point manufacturers in the industry to deliver robust and high speed wireless systems that can handle high density environments that bring so many other systems to their knees. Click through here or follow the links to the left for more information about our WiFi Wireless Access Point System capabilities available to our clients in the Harrisburg-Mechanicsburg-Carlisle PA area for
Wireless Survey Services
or
Wireless Access Point Systems.
- Robust Wireless access Point Systems
- High Density WiFi Systems
- Wireless design and predictive planning
- Wireless surveys with detailed recomendations
- Structured Cabling for wireless acccess systems
- Robust High Speed Wireless bridges
Overhead Intercom Paging Speakers


Our overhead intercom paging speaker systems deliver clear and even paging announcements throughout your facility. The systems we provide and install include interconnection to your phone system, timed shift change tones, night ring, zoned paging, and all-call announcement capabilities for mass notification. We also offer IP based intercom paging speaker systems that fit perflectly with a modern IP based building infrastructure.
- Clear and even paging announcements throughout facility
- Zoned Paging Speaker Systems
- All-call pages for mass-notification annoucements
- Timed shift change tones and night ring
- Phone system integration
- Door box integration
Video Security System Installation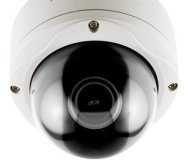 At KIT Communications, we specialize in installing and supporting cutting-edge video security systems and security camera solutions for commercial, enterprise, and educational clients in Harrisburg PA, Mechanicsburg, Carlisle, Camp Hill and nearby areas. Our expert team is experienced with industry-leading on-prem and cloud-based video surveillance brands like Exacq, Milestone, Hanwha, Rhombus, Verkada, and Avigilon Alta, offering advanced video analytics features such as facial recognition, license plate recognition, people counting, color search, unusual behavior detection, face detection, gender detection, person of interest notifications, face search, person attributes, occupancy trends, and person history.
Our service area also includes Hershey, Middletown, Lemoyne and New Cumberland. As a trusted video security installation contractor, we deliver superior performance and seamless integration with alarm and access control systems for a complete security solution throughout the Harrisburg region. Click for more detail about our
video surveillance security camera system installations availabe in Harrisburg PA
- Cutting-edge video security camera systems
- Advanced video analytics capabilities
- On-prem and cloud-based solutions
- PA State contract holder for turn-key surveillance solutions
- Seamless alarm and access integration
Door Security/Access Control

Elevate your facility's security with our professional door access installations and state-of-the-art access control solutions. Choose from an extensive selection of on-premises and cloud-based systems that seamlessly integrate with video security and alarm systems, ensuring a comprehensive and cohesive security infrastructure. Experience the convenience of advanced features such as:
Phones as credentials, allowing effortless access for authorized users
Versatile visitor management options for easy entry and exit monitoring
Anti-passback, piggyback, and tailgating detection for increased security
Door prop detection to prevent unauthorized access
Integration with single-pane systems for simplified security management
Our team of experts is committed to delivering exceptional service and providing the best security solutions for facilities in Harrisburg, Carlisle, and more, ensuring peace of mind and unparalleled protection.




VoIP Business Phone Systems (IPPBX)

We provide and install VoIP Business Phone Systems by FortiVoice. Our VoIP Phone Systems, also built around our quality structured cabling systems, include the FortiVoice system because Fortinet offers this VoIP phone system with all of the business phone feature you would expect and the reliability that Fortinet is known for, all with a unique licensing structure that eliminates per-phone and per-feature licensing that most competing business phone systems hit you with. When you add to that, our competitive pricing for structured cabling installations, this translates to a much lower end price for your VoIP Business Phone System. If you have a facility in the Harrisburg or Mechanicsburg PA area, consider KIT Communications as your busines phone system installer.
- Scaleable VoIP Business Phone Systems by FortiVoice
- No-licenses means lower cost phone systems
- Intuitive interface and easy configuration
- Business class phone system features
- Hosted solutions and SIP trunking