In an era of incessant digital connectivity, establishing a comprehensive and refined communication network is vital. From our office in Lebanon County, we serve Lancaster County, including Ephrata, Lititz, Manheim, Columbia, Elizabethtown, Millersville, East Petersburg, and Marietta. KIT Communications is steadfastly dedicated to top-tier installation services for Overhead Paging and Public Address Systems. We deliver an array of high-quality products from industry-leading manufacturers, such as Bogen, Valcom, and Atlas.
Integration and Compatibility
At KIT Communications, we deliver Overhead Paging and Intercom Systems that can effortlessly synchronize with a broad spectrum of third-party devices, including IP phones and dedicated appliances. In addition, our services integrate efficiently with other essential enterprise systems like PBXs, security/alarm, fire, and access control systems, creating a harmonized communication infrastructure.
Exceptional Audio Performance
We take pride in ensuring superior audio performance in our Public Address Systems. Capable of supporting embedded music streaming services, multiple networked audio distributions, and pro-audio DSP controls, our systems deliver clear, high-quality sound. Additionally, we offer integrated clock/messaging displays that combine text and graphic images for enhanced visual messaging capabilities.
Industrial Utility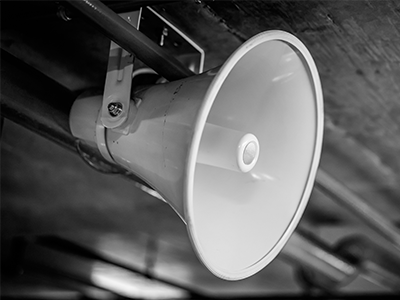 Our Intercom and Public Address Systems cater to the specific communication needs of industrial environments such as factories and warehouses. They are adept at handling a wide array of applications, including live audio paging, automated messages, 911 alerting, severe weather announcements, hazardous material spill alerts, facility evacuations, shift changes, and break reminders.
Future-Ready PA Systems
At KIT Communications, we surpass conventional offerings by specializing in sophisticated overhead paging installations. Combining cutting-edge technology with user-friendly features, our systems meet modern communication demands. Top-of-the-line systems like the Bogen Nyquist E7000, AtlasIED Globalcom, and Singlewire's InformaCast are indicative of our commitment to innovation, with features like map-based paging, email alerts, and text-to-speech for Mass Notification Systems. Furthermore, these systems offer the convenience of being managed through web-enabled devices.
Adaptability and Scalability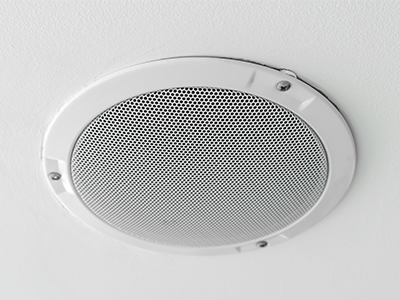 Engineered for unlimited stations, zones, and bell schedules, our PA and Intercom System installations provide flexible and scalable communication solutions. They blend effortlessly with your existing setup, even allowing for upgrades from standard 8-ohm speakers to VoIP intercom speakers.
Security and Safety Enhancements
Our high-end Overhead Paging and Mass Notification Systems are loaded with robust safety features, such as district-wide paging/announcements, call monitoring, call recording and playback, emergency paging, and lockdown capabilities. Smooth integration with safety systems like access control, fire, and alarm systems ensures a comprehensive safety solution.
Educational Institution Applications
Our Intercom and Mass Notification Systems are a boon to educational institutions, providing vital features like paging and intercom, incident reporting, severe weather alerting, facility lockdown capabilities, panic buttons, IoT integration, and active shooter alerting. These systems play a key role in ensuring instant access to critical campus-wide communications, thus bolstering safety and security for both students and staff.
KIT Communications - Your Reliable Partner
As your trusted ally, KIT Communications aims to meet all your needs for Overhead Paging, Public Address, and Intercom Systems. We work closely with you, understand your specific needs, and ensure our solutions blend seamlessly into your existing infrastructure. Be it public address systems, ceiling speaker design, telephone integration, background music, night ring, or alert tones, we're committed to ensuring your message is clearly and effectively communicated.
Reach out to our knowledgeable team today and learn how our Overhead Paging, PA, and Mass Notification System solutions can reinvent your organization's communication strategy.