Professional Network Cabling Solutions in Lancaster County
KIT Communications has been a trusted provider of network cabling solutions in Lancaster County and the surrounding areas since 2000. With a commitment to providing our clients with the most effective and reliable network infrastructure, we design and install state-of-the-art structured cabling systems that meet the specific needs of each client. Whether your business operates in Ephrata, Lititz, Elizabethtown, or beyond, we're here to help.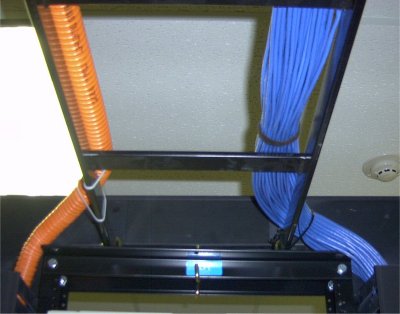 Structured Cabling for Streamlined Connectivity
We specialize in structured cabling that organizes your network infrastructure into a streamlined, manageable system. We group Cat5e and Cat6 cables together to deliver dependable, high-speed connections. Increasingly, we're integrating Cat6A cables into our solutions for businesses that demand 10-gigabit network capabilities. We are trained according to BICSI standards, ensuring we maintain the highest levels of professionalism and expertise.
Low Voltage Cabling for Varied Environments
Our low voltage cabling solutions ensure your business has a reliable and high-performing network connection. Whether your workplace is a compact office or a vast industrial setting, our team of professionals will deliver solutions that are tailored to your environment. We provide comprehensive low voltage cabling services in Lancaster County, including Ephrata, Lititz, Elizabethtown, Mount Joy, Manheim, Millersville, New Holland, and Columbia.
High-Speed Fiber Optic Cabling
As technology continues to evolve, so do our services. We offer fiber optic cabling services, an advanced solution for backbone cabling that provides high-speed, reliable connections between data closets and across multiple buildings. Our outside plant cabling capabilities allow for both aerial and underground fiber optic installations. Whether your fiber optic network is set up for short distances or spans a sprawling campus, we provide essential services like OTDR testing and fusion splicing. Learn more about our full suite of fiber optic cabling services [here](fiber-optic-cabling-reading-pa.htm).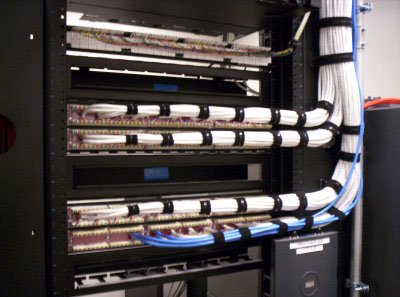 Data Center Builds
We don't just stop at cabling; we offer data center builds as part of our services. Our team installs data racks and cabinets, implements cable tray between racks, sets up battery backup systems, manages temperature control and environmental monitoring, and ensures controlled access for security. For industrial environments, we offer wall-mount data cabinets. With KIT Communications, you can build a
Industrial Environment Cabling
Our structured cabling solutions are suitable for any type of environment, including industrial settings. We can install robust and well-protected cabling systems that can withstand exposure to dust, water, and extreme conditions. We also provide wall-mount data cabinets specifically designed for such environments. With us, your industrial establishment in Lancaster County, be it in Mount Joy, Manheim, or Millersville, will have a reliable and efficient network infrastructure.
Outside Plant (OSP) Cabling
Our outside plant cabling services provide an efficient solution for businesses with multiple locations. We install aerial and underground fiber optic cables for robust and high-speed connectivity between buildings or across a large campus. Our team is experienced in working on poles for aerial cabling and handling the trenching and installation of underground conduits. We provide OSP services across Lancaster County, including New Holland, Columbia, and beyond.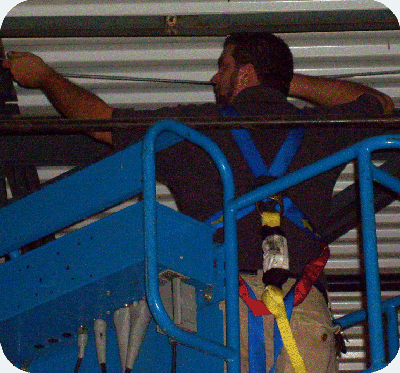 Certification and Testing
At KIT Communications, we believe in the importance of verifying the reliability of the network cabling systems we install. Therefore, we conduct comprehensive testing of all lines we install to ensure they meet the expected speed requirements. We also offer certification testing services for existing systems, thereby ensuring your network cabling installation in Lancaster County, PA is performing at its optimal level.
Why Choose KIT Communications?
We are committed to providing you with network cabling solutions that are dependable, efficient, and tailored to your specific needs. Our adherence to BICSI training standards and our commitment to cleanliness, neatness, and effective labeling sets us apart. From the bustling commercial hubs of Lititz and Elizabethtown to the smaller but vibrant locales of Ephrata and beyond, businesses in Lancaster County rely on KIT Communications for their network cabling needs.
If you're in Lancaster County and in need of superior network cabling services, reach out to us today. We look forward to serving you!