Low voltage structured wiring

We began in the late 1990s as a structured wiring installation contractor, providing quality installation services for category 5e wiring and fiber optic cabling in central Pennsylvania, including the Allentown Bethlehem area. We now provide the newer Cat 6 and even Cat6a cabling solutions and added a number of turn-key premisis communication systems to our portfolio. But since our foundation was with the structured cabling system itself, we have never lost sight of how critical the data wiring in any facility is. It is the low voltage cabling that all of our other systems rely upon to communicate. Our focus has been on installing our network wiring systems according to EIA/TIA standards and BICSI best practices. But also, to provide data cabling systems that look great, and are labeled clearly so that IT staff can both rely on their cabling system to work, and find the ports they need without hassel. We have a long list of satisified clients and will be happy to provide references. If you are looking for a structured wiring contractor to install cat5e, cat6, and fiber optic cabling in Allentown PA, Bethlehem PA, Whitehall or anywhere in that general area, please consider accepting a quote from KIT Network Cabling. For more about our
structured network cabling services, click here.
Or, for more on our
fiber optic services, click here.
- Clear labeling and great looking data racks
- Sharp Network cabling systems to show off!
- As-built cabling drawings with port IDs
- Cat5e, Cat6, and Fiber lines that perform to standard
- Network Closets/Telecom Rooms (racks, cabinets, flooring)
- EIA/TIA certified test results for Cat5e/Cat6 Cabling
- Fiber optic cabling installation
- Service and repair for fiber optic cabling
- Fusion fiber splicing for fiberoptics
WiFi Access Point Systems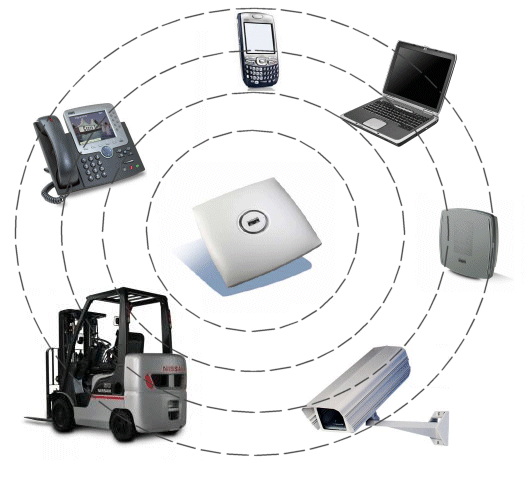 Since we got our start installing the cabling that carries data from place to place, it only made sense that when we added WiFi wireless access point systems to our list of services, we appraoched it first from an RF propogation point of view. We invested in the right tools and test equipment to scan the air waves in a facility, and produce detailed heat-maps showing us what is going on with the WiFi signaling. We also have the capability to run computer simulations for WiFi signaling given the specifics of a building's construction, which allows us to design high performing systems even before paying for the expensive step of a wireless survey. We have partnered with Ruckus Wireless, Cisco Meraki, and Fortinet to provide industry leading WiFi access systems for the complicated enterprise environment. We understand wireless. So don't just stick up WAPs spread 100' apart. Let KIT Communications design and configure your WiFi access point system, and you will be glad you did. Click here for more information about our
Wireless Survey Services
or
Wireless Access Point Systems.
- Robust high-speed WiFi Access Point Systems
- Wireless design and installation
- Wireless surveys and professional recomendations
- Quality network cabling for wireless access point systems
- High speed wireless bridges between buildings
Overhead Intercom Paging Speakers


We also provide and install overhead intercom paging speaker systems in the Allentown-Bethlehem-Whitehall area. We design and install our systems by Bogen and Valcom to deliver consistant sound levels throughout your faciilty. We offer zoned paging systems with all-call capabilities for mass notification. If you are looking for an overhead intercom paging system, be sure to include a quote from KIT Communications.
- Quality intercom paging speakers
- Zoned Paging Speaker Systems
- Shift change tones
- All-call for mass-notification annoucements
- Business Phone System integration.
CCTV Video Surveillance Security Cameras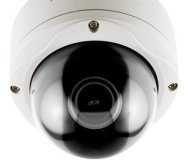 At KIT Communications, we specialize in installing and supporting cutting-edge video surveillance systems and security camera solutions for commercial, enterprise, and educational clients in Allentown and nearby areas within Lehigh County and Northampton County. Our expert team is experienced with industry-leading on-prem and cloud-based brands like Exacq, Milestone, Hanwha, Rhombus, Verkada, and Avigilon Alta. We proudly serve clients in Bethlehem, Easton, Whitehall, Northampton, Emmaus, Catasauqua, Hellertown, and other surrounding communities. With advanced video analytics features like facial recognition, license plate recognition, and people counting, we provide comprehensive solutions tailored to your needs. As a trusted video security installation contractor, we deliver superior performance and seamless integration with alarm and access control systems for a complete security solution throughout the Allentown region, extending our services to Palmer, Forks, Macungie, North Whitehall, South Whitehall, Upper Macungie, and Lower Macungie.
- Cloud based Video Security Systems with Video Analytics
- Facial Recognition, License Plate Recognition
- People Counting, Color Search, Unusual Behavior Detection
- Intuitive Video Surveillance Software
- On-Prem Security Camera Systems
- State contract holder for turn-key surveillance solutions
- System Integration (door security, alarm system, and more)
Door Security/Access Control

Our team of experts is dedicated to delivering top-notch door access installations and security solutions tailored to your facility's unique needs. We provide a comprehensive range of on-premises and cloud-based access control systems that integrate smoothly with video security and alarm systems for a unified security experience. Our cutting-edge systems feature advanced capabilities such as:
Cell phone as credentials, giving access without taking the phone out of your pocket
User-friendly visitor management options for a seamless entry and exit process
Anti-passback, piggyback, and tailgating detection to ensure secure entry
Door prop detection for monitoring unauthorized access
Integration with single-pane systems for easy management of security infrastructure
Trust our expertise to enhance your facility's security measures and provide the best protection available.
VoIP Business Phone Systems (IPPBX)

Our FortiVoice VoIP BUsiness Phone System by Fortinet is a scaleable enterprise VoIP phone system with all of the business features you would expect in a modern business phone system, and with a unique licensing model that is much less expensive than its competitors. We also provide SIP trunking with FortiCall. FortiVoice scales easily from a very small singe-site VoIP phone system to a large enterprise with multipe facilities. If you are considering the purchase of a new business phone system in Allentown, Bethlehem or the surrounding area, give us a call to discuss and see if FortiVoice is the right fit for you. We also offer other traditional business phone system solutions, and hosted VoIP phone systems for situations that call for it.
- Scaleable VoIP Business Phone Systems by FortiVoice
- Lower cost systems with unique licensing model
- Easy user interface for painless configuration
- Extensive feature set for business phone systems
- Traditional phone systems and Hosted VoIP solutions
- SIP trunking