Video Security Installation Contractor in Allentown, PA and Surrounding Areas
At KIT Communications, we specialize in designing and installing state-of-the-art video security systems for businesses and schools in Allentown, PA, and throughout Lehigh and Northampton counties including Allentown, Bethlehem, Easton, Whitehall, Emmaus and more. Our team of experienced technicians is dedicated to providing the most reliable and effective video security solutions to help protect your property and assets. With a strong focus on customer satisfaction, we work closely with our clients to understand their unique security needs and deliver tailored solutions that exceed expectations.
Advanced Video Security System Features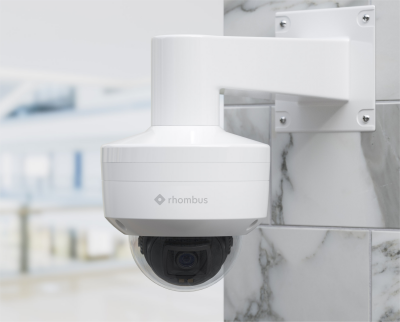 Our video security systems offer a wide range of advanced features that enhance your security capabilities. Some of the cutting-edge video analytics that our systems can provide include Facial Recognition, Color Search, Unusual Behavior Detection, License Plate Detection, and People Counting. These advanced features not only help to protect your property but also provide valuable insights that can be used to optimize your business operations.
Customized Video Security Solutions for Your Needs
At KIT Communications, we understand that every business and school has unique security requirements. That's why we offer customized video security solutions tailored to your specific needs. Whether you require an on-premises solution for more control over your video security system or a cloud-based system for seamless integration and accessibility, we have the right solution for you.
On-Premises Video Security Systems
On-premises video security systems provide several advantages, including no annual licensing fees, lower internet bandwidth demand, lower cost for video storage, and more control over security. However, they also require more effort from your IT staff to secure and manage video network traffic and video security storage. Our on-premises solutions utilize industry-leading brands like Avigilon, Alta, and Exacq, ensuring that you receive the best quality and reliability for your investment.
Cloud-Based Video Security Systems
Cloud-based video security systems offer several benefits, such as a Single Pane of Glass, seamless integration with other security systems like alarms and access control, and reduced risk of video loss in the event of equipment failure. With cloud storage for video security footage, easily shared security clips, lower power and space requirements for equipment, and lower effort required by IT staff, cloud-based solutions are a popular choice for many businesses and schools. We provide top-of-the-line cloud-based solutions from Rhombus and Verkada, ensuring that you have access to the most advanced and reliable video security technology.
Upgrading Your Existing Video Security System
For clients who are considering upgrading their existing video security system, we offer cloud-based video security solutions that can utilize your existing on-premises IP cameras. This allows you to transition to a cloud-based system without the need to replace all of your existing cameras, making the process more cost-effective and efficient.
Serving Allentown and Surrounding Areas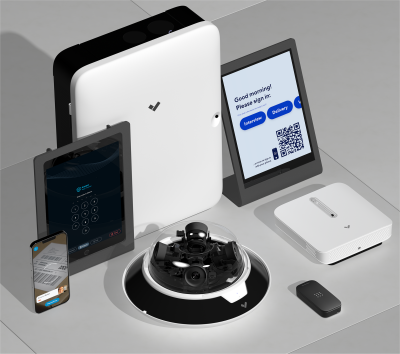 As a leading video security installation contractor in Allentown, PA, we proudly serve businesses and schools throughout Lehigh and Northampton counties. In addition to Allentown, we provide our services to clients in Bethlehem, Easton, Emmaus, Whitehall, Northampton, and other surrounding cities.
Why Choose KIT Communications?
Choosing KIT Communications as your video security installation contractor means partnering with a team of professionals who are dedicated to providing the best video security solutions for your business or school. Our commitment to customer satisfaction and our expertise in designing and installing cutting-edge video security systems make us the top choice for clients in Allentown, PA, and the surrounding areas.
Contact Us for Your Video Security Needs
If you are located in Allentown, Bethlehem, Easton, or any other city within Lehigh and Northampton countieslike Nazareth, Macungie, Hellertown, or Catasauqua and are looking for a reliable and experienced video security installation contractor, consider KIT Communications. Contact us today to discuss your video security needs and learn how our customized solutions can help protect your property and assets. Let us put our expertise to work for you and provide you with the peace of mind that comes with a secure and reliable video security system.