Network Cabling (Cat 5e, Cat 6 and Fiber)

Network wiring is the foundation for all of the other technology systems we provide, so the quality of this wiring is a core focus. We design and install our low voltage wiring systems according to EIA/TIA standards and BICSI best practices, with special attention given to the presentation and labeling of your cabling system. We understand how frustrating it can be for IT staff when working with an unreliable or poorly labeled structured cabling system, so we make it our focus to install systems that solve this common issue. We certify our Cat5e and Cat6 lines to EIA/TIA standards with level three certification testers by Agilent or Fluke to assure every line delivers the speeds you expect. Do not accept block test results from other contractors! We also specialize in refreshing data centers, so if your current system is a source of frustration, we can help! If you need a structured wiring installer in Lancaster PA, give us a call. For more information about our
structured network cabling services, click here.
We also provide design installation and repair for fiber optic cabling. For more information about our
fiber optic services, click here
- Focus on clear labeling and great looking data racks
- Structured cabling systems you can be proud of
- Cabling drawings with port labels and locations
- Cat5e/Cat6 lines that perform to standards
- Data room build outs (racks, cabinets, raised flooring)
- Certified test results for every network line
- Fiber optic backbone wiring
- Fiber service and repair
- Fiber optic testing and fusion splicing
WiFi Access Point Systems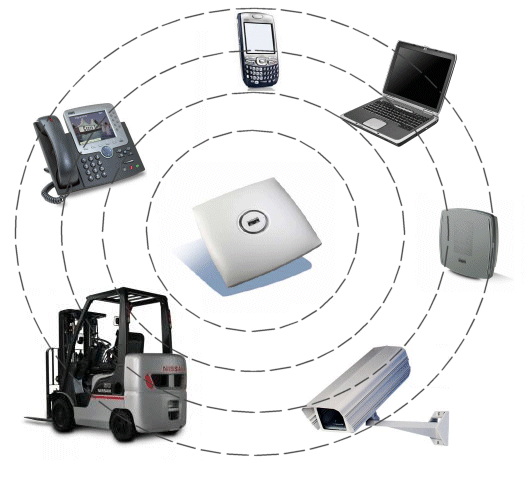 We also provide WiFi system design, installation, and diagnostic services. We approach Wireless Access Point systems from an RF design position, focusing first on equipment, positioning and configuration delivers your WiFi data clearly across the air with as little ineterference as possible. RF design is complicated, and KIT communication has the right tools and know-how to design and install wireless access systems that work. All too often in this industry, it is assumed that simply putting up more WAPs will solve the problem. But often, this makes matters worse. Our wireless survey technicians can scan your facility and produce detailed heat-maps showing exactly what sort of coverage and interference you are currently expericing, or even run simulated scenarios based on your building construction to property design a new system. We combine this RF approach with partnerships, with Ruckus Wireless, Cisco Meraki, Fortinet and other well known WiFi equipment manufactuers to provide a great final WiFi solution. Click through here or follow the links to the left for more information about our
Wireless Survey Services
or
Wireless Access Point Systems.
- Scaleable Wireless Access Point Systems
- Wireless design and installation
- Wireless surveys and comprehensive recomendations
- Cabling for WiFi systems
- Reliable and fast WiFi Bridge connections between buildings
Overhead Intercom Paging Speaker Systems

We install intercom paging speaker systems for business and school districts in Lancaster county. Our intercom speaker systems are built to deliver even and clear audio, with zoning options available to either send messages to particular areas, or all-call to the entire facility or campus for mass notification annoucements. We also provide integration services with telephone systems, door bxoes and video surveillance. If you lookgint to install, upgrade, or improve an intercom paging speaker system, get a bid from KIT Communications. You will be glad you did!
- Evenly heard paging annoucnements
- Zoned Paging Speaker Systems
- All-call mass-notification annoucements
- Timed tones and bells sounds
- Integration with business phone and other systems
Video Security Camera Installation Contractor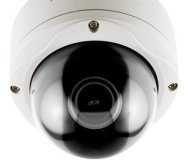 KIT Communications is a video security installation contractor serving clients in Lancaster PA. Our security camera services cater to commercial, enterprise, and educational clients who require reliable video surveillance systems to safeguard their properties. Our coverage includes Lancaster, Ephrata, Elizabethtown, and Lititz, as well as Manheim, Mount Joy, Columbia, New Holland, and all other locations in Lancaster county.
Our team of experts is skilled in designing, implementing, and supporting state-of-the-art video security systems tailored to each client's specific needs. We offer a broad range of on-premises and cloud-based video security solutions from industry-leading brands like Exacq, Milestone, Hanwha, Rhombus, Verkada, and Avigilon Alta.
In addition to our video security installation services, we provide ongoing support and maintenance, ensuring the continued effectiveness and efficiency of your security camera system.
Our cutting-edge video monitoring systems are packed with advanced features and capabilities:
Video Analytics
Benefit from a variety of video analytics functions, including facial recognition, license plate recognition, people counting, color search, and unusual behavior detection.
Intuitive Software
Manage and monitor your security system effortlessly with our user-friendly video security software.
System Integration
Our video security solutions can be seamlessly integrated with other security components, such as door access control and alarm systems, to create a comprehensive security infrastructure.
KIT Communications has earned a reputation for professionalism, transparency, and outstanding service in Lancaster, Pennsylvania, and surrounding areas. Our commitment to providing the best video security systems and support makes us a top choice for businesses and institutions in need of trustworthy video security contractors.
If you're in Lancaster or any of the neighboring areas in Lancaster County, KIT Communications is here to help. Our team of experienced professionals will work closely with you to design, install, and maintain a video security system that meets your unique requirements. Get in touch with us today to learn more about our services and discuss your security needs.>
Door Security/Access Control

As a leading provider of door access installations and security solutions in Lancaster County, we are committed to offering top-quality access control systems for various facility types. Our wide selection of both on-premises and cloud-based solutions seamlessly integrate with video security and alarm systems, providing comprehensive protection for your premises. Experience the convenience of advanced features such as:
Mobile phone credentials, allowing authorized users to access doors effortlessly
User-friendly visitor management options for a seamless entry and exit process
Anti-passback, piggyback, and tailgating detection to ensure secure entry
Door prop detection for monitoring unauthorized access
Integration with single-pane systems for easy management of security infrastructure
From Lancaster to Ephrata, we proudly serve communities across Lancaster County, enhancing facility security measures and delivering peace of mind.
VoIP Business Phone Systems (IPPBX)

Our VoIP business phone systems are available from small systems the single office, to enterprise systems for any size organization with all of the business phone features you would expect. Our partnership with FortiVoice and their license free VoIP phone system model, allows us to offer business class VoIP phone systems to our clients in Lancaster, Litiz, and Ephrata and the surrouding area, at a much lower price than our competitors. We also offer hosted VoIP solutions and SIP trunking services for situations that benefit from this approach.
- Enterprise VoIP Business Phone Systems by FortiVoice
- Lower cost systems with unique licensing model
- Intuitive interface and easy configuration
- Rich feature set
- Hosted solutions and SIP trunking