Commercial Alarm Systems in Reading, PA (Berks County)
As a business owner or facility manager in Reading and Berks County, you understand the importance of having a reliable and effective alarm system to protect your property, employees, and assets. KIT Communications offers top-of-the-line commercial alarm systems for businesses throughout Reading and the surrounding areas, including on-premise and cloud-based solutions.
On-Premise Alarm Solutions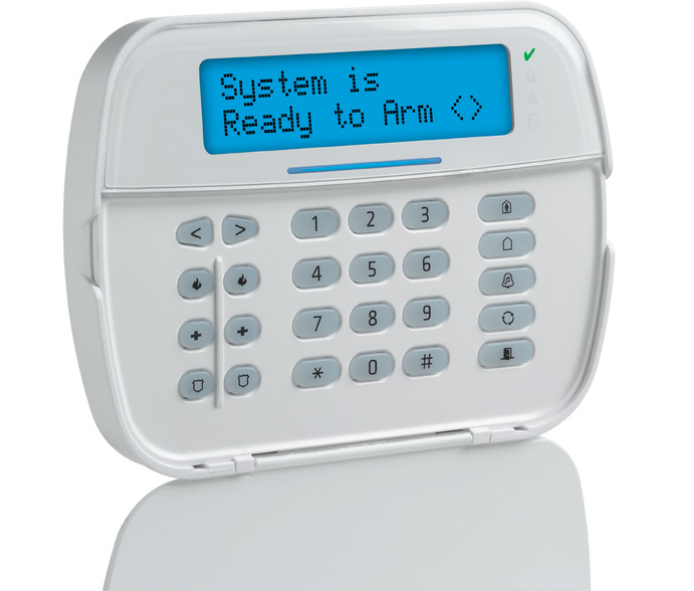 For on-premise alarm systems, we provide and install DSC and Bosch Security products. As part of the Tyco/Johnson Controls suite of facility security products, DSC offers integration options with Kantech (Door Access) and Exacq Vision (Video Security) systems. Bosch Security Systems, a leading manufacturer of security and communication products, offers a wide range of alarm system components suitable for various applications.
Cloud-Based Alarm Solutions
For businesses seeking cutting-edge cloud-based alarm solutions, KIT Communications offers both Verkada and Rhombus systems. These cloud systems integrate seamlessly with video security and door access solutions, providing a single-pane security management platform. With Verkada and Rhombus, you can manage and monitor your alarm, video, and access control systems from anywhere, at any time.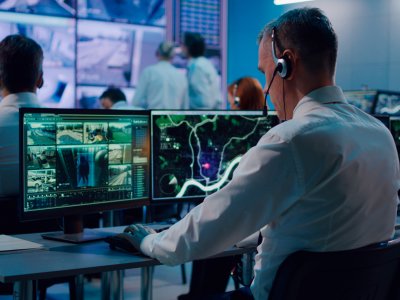 Professional Central Video Monitoring
Our cloud-based alarm solutions also offer a professional central video monitoring option. With this service, 24/7 agents review live video feeds when an alarm is triggered, ensuring appropriate action is taken and reducing false alarm calls to local authorities. This greatly improves response quality and helps protect your business from potential threats.
Perimeter Protection for Warehouses and Logistics Facilities
In Reading and Berks County, large warehouse and logistics facilities often require specialized security solutions for perimeter protection. KIT Communications offers overhead door sensors and long-range motion detectors to secure these facilities and protect valuable inventory and equipment. Our alarm systems are tailored to meet the unique security needs of your business, providing comprehensive protection and peace of mind.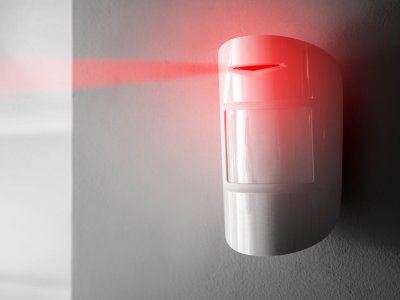 Alarm Systems for K-12 Schools
Schools in Reading and Berks County face unique security challenges that require specialized alarm solutions. Our alarm systems offer intrusion detection, panic buttons, and access control to secure school perimeters and sensitive areas. With our cloud-based solutions from Verkada and Rhombus, seamless integration with video security and door access systems is possible, providing a comprehensive security solution for schools and ensuring a safe environment for students and staff.
Contact KIT Communications for Your Alarm System Needs
At KIT Communications, we're committed to providing the highest quality alarm systems and security solutions for businesses throughout Reading and Berks County. Our team of experts will work with you to design a customized alarm system that meets your specific needs and integrates with your existing infrastructure. Contact us today to discuss your security requirements and learn more about our comprehensive alarm solutions.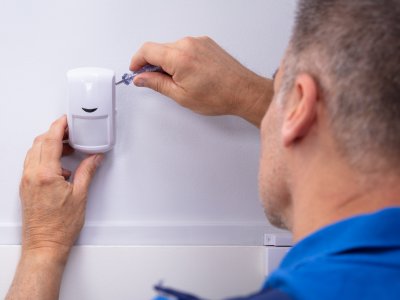 Customized Alarm System Design and Installation
Our team of experts at KIT Communications takes pride in designing and installing customized alarm systems for businesses in Reading and Berks County. We understand that each business has unique security needs, and our goal is to provide a solution that addresses your specific requirements. From initial consultation to final installation, our team will work closely with you to ensure your security needs are met and exceeded.
Reliable Alarm System Maintenance and Support
At KIT Communications, we believe that ongoing maintenance and support are crucial to the success of your alarm system. Our skilled technicians are available to provide routine maintenance, troubleshooting, and system updates as needed. In addition, we offer remote monitoring and support services for our cloud-based alarm solutions, ensuring that your system is always functioning optimally and protecting your business.
Upgrade or Convert Your Existing Alarm System
If you're looking to upgrade or convert your existing alarm system, KIT Communications has you covered. We can work with a variety of alarm system brands, including Honeywell, Bosch Security Systems, Allegion, Brivo, and Keri Systems. Our team will assess your current system and recommend the best solution to meet your security needs while minimizing downtime and disruption to your operations.
Trust KIT Communications for Comprehensive Security Solutions
With years of experience in the security industry, KIT Communications is the trusted provider of commercial alarm systems in Reading and Berks County. Our commitment to quality, customer service, and cutting-edge technology ensures that your business is protected and secure. Contact us today to learn more about our comprehensive security solutions, including alarm systems, video security, and door access control.