Your Trusted Network Cabling Contractor in Reading, PA
Every business needs a reliable and efficient network infrastructure to drive its operations. At KIT Communications, we pride ourselves on offering premium network cabling services tailored to your specific needs. Our team is experienced in serving various industries in Reading, Wyomissing, Sinking Spring, Leesport, and surrounding areas.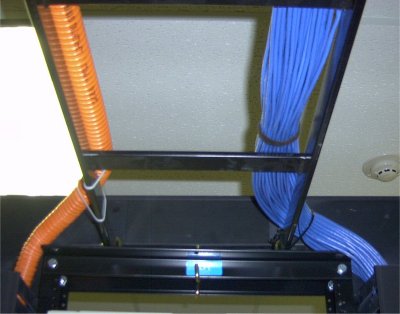 A Commitment to Quality and Efficiency
We follow BICSI training standards for structured cabling, ensuring our work aligns with the industry's best practices. Our staff members receive continuous education on the latest network cabling trends and technologies, enabling us to deliver services that meet and exceed your expectations.
Wide Range of Network Cabling Services
We offer an array of network cabling services, from Cat5e, Cat6, to Cat6A cable installation. Our team understands the intricate differences between these cables and can help you choose the most suitable solution for your business. We ensure all data lines we install meet the expected speed requirements and offer certification testing services for existing systems.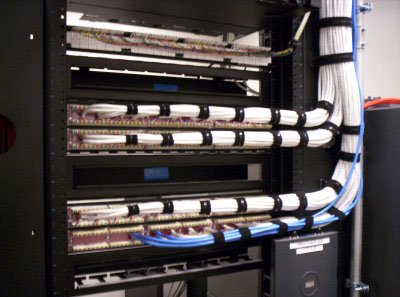 Specialty in Fiber Optic Cabling
For more extensive network demands, we install fiber optic cables as backbone cabling for connections between data closets and buildings. Our expertise includes OTDR testing services and fusion splicing. For a more detailed overview of our fiber optic services, please visit our Fiber Optic Cabling page.
Data Center Builds
From installing data racks and cabinets, cable tray between racks, to setting up temperature control systems, our team provides comprehensive data center build services. We also install raised flooring and wall-mounted data cabinets in industrial environments for enhanced cable management and protection.
Industrial Network Solutions
Our services extend to industrial settings where network connection points may be exposed to water or dust. We offer shielded cabling solutions for electrically noisy environments, ensuring your network stays reliable and efficient under challenging conditions.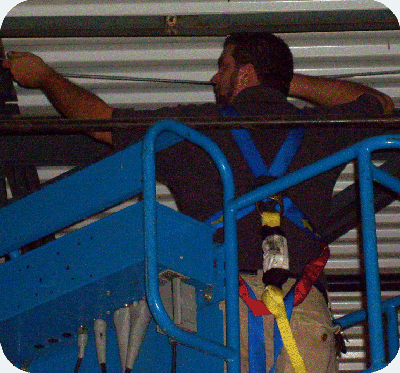 Outside Plant Cabling (OSP)
We specialize in outside plant cabling, including installing campus fiber backbone cabling, both aerial and underground. This involves working on poles for aerial installations and trenching and installing underground conduit for underground installations. Whether you're in Birdsboro, Hamburg, or Wernersville, our team is prepared to handle your OSP needs.
Your Preferred Network Cabling Contractor in Berks County
No matter the size or complexity of your network cabling needs, our team is ready to take on the challenge. We prioritize client satisfaction, ensuring each project is completed on time, within budget, and to the highest industry standards. Whether you are in Shillington or any other part of Berks County, we're here to serve you. Trust us to be your go-to network cabling contractor in Reading, PA, and beyond. Don't hesitate to contact us for more information about our services or to schedule a consultation.
Service Area
We proudly serve businesses throughout Reading and its neighboring towns, including Wyomissing, Sinking Spring, Leesport, Wernersville, Hamburg, Birdsboro, and Shillington. We look forward to helping you with your network cabling needs, no matter your location in Berks County.