KIT Communications installs premisis communication solutions for clients in York County PA, including but not limited to: structured cabling, enterprise WiFi wireless access point systems, VoIP business phone systems, intercom paging speakers, security camera video surveillance, and access control door security. We have been in business since 1999, and since that time have focused on providing quality solutions with a smile, and a focus on client needs. See below for more detail about the solutions we provide in York PA.
Structured Cabling Installation

Since 1999, we have performed hundreds of structured cabling projects in York county, and continue to provide the sort of low voltage wiring solutions our clients want to brag about. We install our systems following EIA/TIA standards and BICSI best practices, and certify our lines to standard with level three certification testers by Fluke or Agilent. Do not accept block tests for your Cat5e and Cat6 lines that many contractors will attempt to use as their method of certification. A block test can test only to see if the wires are in the right place. Our certification tests, as per standard, test for attenuation, cross talk, and a vareity of other metrics then compare them to cat 5e and cat6 cabling standards. But beyond providing cat5e and cat6 lines that are certified to perform at their maximum potential, we also deliver structured cabling systems that look great! Every port is labeled, with as-built drawings provided as a referene to find port locations when you need them. We take special pride in our data racks, and make sure they are something you can show off. We also continue to provide fiber optic cabling installation and repair services, including fusion splicing and OTDR testing. If you are looking for a quality structured cabling contractor in York County PA with competitive pricing, give us a call. For more about our
structured network cabling services, click here.
Or, for more on our
fiber optic services, click here.
- Clearly labeled port locations
- Organized Data racks that look great
- As-built structured cabling plans port numbers
- Cat5e cabling, Cat6 cabling tested to standard
- Fiber optic cabling installation and repair - Fusion fiber splicing for fiberoptics
- Telecom closets/Data Rooms (racks, cabinets, flooring)
- EIA/TIA certified test results for Cat5e/Cat6 Cabling
WiFi Access Point Systems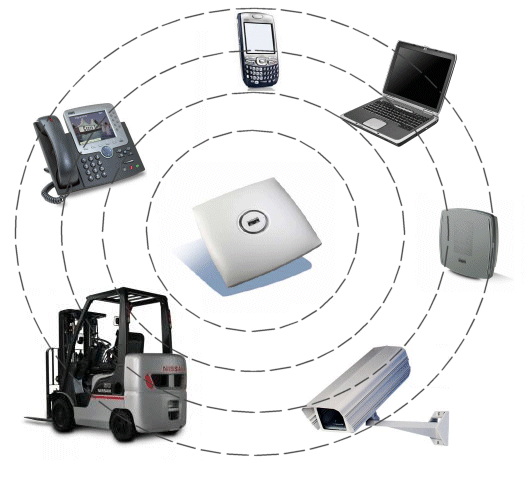 We approach WiFi Wireless Access Point Systems from an RF propogation standpoint. While equipment selection and configuration options, advertised WAP speeds, and configuration options are of course an important part of and WiFi system, the signal transmission piece, is often what is given the least attention, and usually what causes most WiFi problems. We provide wireless survey services to deliver detailed heat-maps that tell us a lot about your air space, and how WiFi access points are performing in a given pace. We also provide WiFi predictive planning services, where we can run computer simulations of Wireless Access Point performance based upon your buiding construction, layout, and other factors. All of this allows us to diagnos, and design systems that peform to their maximum potential. We also maintain partnerships with Ruckus Wireless, Cisco Meraki, and Fortinet to deliver the best WiFi system performance available on the market. Click through for more detail about our
Wireless Survey Services
or
Wireless Access Point Systems.
- RF focused Wireless design and installation
- Robust high-speed WiFi Access Point Systems
- Wireless surveys and predictive design
- Structured cabling for wireless access point systems
- Fast and reliable wireless bridges between buildings
Overhead Intercom Paging Speakers


We install intercom paging speaker systems for business and educational clients in York PA and York County. We have installed hundreds of Bogen and Valcom intercom paging speaker systems over the years, and continue to offer zoned paging systems that deliver sound evenly throughout your facility so they can be heard, without blasting some with more volume than desired. We provide integration services for overhead paging speaker systems to telephone systems, and door boxes. Our systems include all of the featurs you would expect in a paging speaker system including zoned paging, all-call for mass notification, timed shift change tones, music, night ring, and white noise privace areas. If you are upgrading an existing paging speaker system, or looking for a contractor to install a new speaker system in York PA, get a quote from KIT Communications.
- Clear Audio Intercom Paging Speaker Systems
- Zoned Paging
- Timed Shift change tones
- Night ring and phone system integration
- Mass notification with all-call feature
Video Security Installation Services in York, PA and Surrounding Areas
At KIT Communications, our mission is to provide professional video security installation services to businesses, schools, and organizations throughout York County PA, including York, Hanover, Shrewsbury, and Red Lion. Our skilled team is experienced with leading video security brands like Avigilon Alta, Exacq, Hanwha, Rhombus, and Verkada to ensure the highest quality and most advanced solutions for our clients.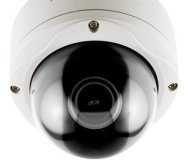 We take pride in customizing video security systems that cater to your unique requirements, whether you prefer an on-site solution for greater control or a cloud-based system for seamless integration and management. Our comprehensive services encompass a wide array of advanced features and benefits:
Video analytics like; Facial Recognition, Color Search, License Plate Recognition, Unusual Behavior Detection, and People Counting
High-definition video surveillance cameras for crystal-clear images
Tailored system design and expert installation services
Effortless integration with existing alarm systems and access control
Flexible options for both cloud-based and on-premises solutions
Dependable support and maintenance for ongoing peace of mind
Get in touch with KIT Communications today to discuss your video security requirements and discover how our cutting-edge solutions can help safeguard your valuable assets in York, PA and its surrounding areas.
Door Security/Access Control

Elevate your facility's security with our expert door access installations and state-of-the-art access control solutions in York County. We offer a wide range of on-premises and cloud-based access control systems that seamlessly integrate with video security and alarm systems, ensuring comprehensive protection for your premises. Enjoy the convenience of advanced features such as:
Mobile phone credentials, allowing authorized users to access doors effortlessly
Versatile visitor management options for easy entry and exit monitoring
Anti-passback, piggyback, and tailgating detection for increased security
Door prop detection to prevent unauthorized access
Integration with single-pane systems for simplified security management
From York to Hanover, our team proudly serves communities across York County, providing exceptional service and top-quality security solutions.
York County Commercial Alarm Systems
Look no further than KIT Communications for state-of-the-art alarm systems in York County. We offer a diverse range of on-premises and cloud-based solutions, including top brands such as DSC, Bosch Security, Verkada, and Rhombus, tailored to meet the unique security needs of businesses in and around York County.
Our alarm systems are expertly designed to work in harmony with video surveillance and access control systems, providing a comprehensive security solution for your facility. Enjoy the ease of managing and monitoring your security systems through a unified interface with our innovative cloud-based platforms.
Benefit from our professional central video monitoring service, featuring 24/7 agents who assess live video feeds when an alarm is triggered. This efficient approach significantly improves the accuracy of response and minimizes false alarm dispatches to local authorities. Choose KIT Communications to safeguard your business in York County with dependable alarm systems.
VoIP Business Phone Systems (IPPBX)

We are partnered with Fortinet's FortiVoice VoIP Business Phone System because FortiVoice provides a quality feature-rich businesss class VoIP phone system solution at a great price. The unique licensing model of FortiVoice removes per-phone licensing many competing phone systems require, with a focus on designing, building and selling quality VoIP phone system hardware that delivers the business class phone system features you expect, without all the tricks to drive the price up. Their model fits perfectly with our own, which is to provide quality service focused on meeting client needs, at a fair price.
- Scaleable Business Phone Systems by FortiVoice
- Unique licensing model that reduces costs
- Intuitive user interface for easier configuration changes
- Extensive feature set for business phone systems
- Traditional phone systems and Hosted VoIP solutions
- SIP trunking