Video Security Installation Contractor in York County, PA
KIT Communications is a leading video security installation contractor serving businesses and schools in York County, PA, and the surrounding areas. We specialize in the design, installation, and maintenance of advanced video security systems that provide top-notch protection and peace of mind. Our team of experienced professionals works closely with clients in cities like York, Hanover, Red Lion, Shrewsbury, and Dallastown to customize solutions that meet their unique security needs.
Advanced Video Security Solutions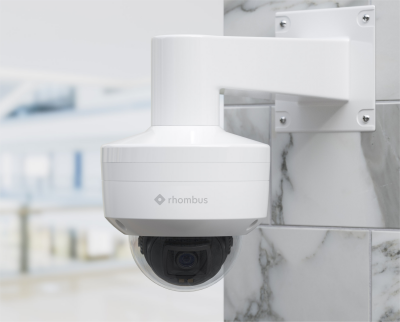 At KIT Communications, we offer a wide range of video security solutions, including on-premises and cloud-based systems from leading brands like Avigilon, Alta, Exacq, Hanwha, Rhombus, and Verkada. Our systems utilize state-of-the-art technologies such as high-definition video, advanced video analytics, facial recognition, color search, unusual behavior detection, license plate detection, and people counting to ensure comprehensive coverage and proactive security.
On-Premises Video Security Systems
Our on-premises video security systems offer a cost-effective solution with no annual licensing fees, lower internet bandwidth demand, and lower cost for video storage. You'll have more control over your security, but this option may require more effort to maintain and manage. Regardless of your preference, our team will work with you to design a system that fits your needs and budget.
Cloud-Based Video Security Systems
Embrace the power and flexibility of cloud-based video security systems. These solutions offer a single pane of glass interface for managing cameras, sensors, integrations, alarms, and access control, providing seamless integration with other security systems. Cloud storage ensures easy sharing of security clips, reduced risk of video loss due to equipment failure, and lower power and space requirements for equipment. Additionally, cloud-based systems place less burden on your IT staff to manage network traffic and storage.
Upgrade Your Existing System
We can help you upgrade your existing on-premises IP camera system to a cloud-based solution without replacing all your cameras. Our team will assess your current infrastructure and recommend a path for a seamless transition, maximizing your investment in existing equipment while enjoying the benefits of a modern, cloud-based video security system.
Partner with KIT Communications for Your Video Security Needs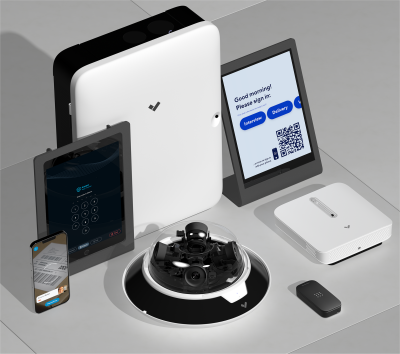 As a trusted video security installation contractor in York County, PA, KIT Communications is dedicated to providing top-quality solutions and exceptional customer service. We understand the unique security challenges faced by businesses and schools in the region, and we're here to help you navigate those challenges with confidence.
Whether you're in York, Hanover, Red Lion, Shrewsbury, Dallastown, or any other city within York County, let us be your partner in securing your property and ensuring the safety of your staff and students. Contact KIT Communications today to discuss your video security needs and discover the benefits of working with an experienced installation contractor.
Comprehensive Service and Support
Our commitment to excellence goes beyond the initial installation of your video security system. We provide ongoing support and maintenance services to ensure your system continues to operate at peak performance. Our team will work closely with you to address any issues, provide necessary updates, and help you adapt your system as your security needs evolve.
Customized Solutions for Your Business or School
Every organization has unique security needs, and at KIT Communications, we recognize the importance of tailoring our solutions to meet those specific requirements. Our team will conduct a thorough assessment of your property, identify potential vulnerabilities, and work with you to develop a customized plan that addresses your security concerns while staying within your budget.
Reliable Video Security for Peace of Mind
Investing in a video security system is about more than just protecting your property; it's about providing peace of mind for you, your employees, and your students. With KIT Communications as your video security installation contractor, you can trust that your organization in York County, PA is protected by the latest technology and supported by a dedicated team of professionals.
Don't wait to secure your property and safeguard those who matter most. Contact KIT Communications today to discuss your video security needs and discover how our tailored solutions can make a difference for your business or school in cities like York, Hanover, Red Lion, Shrewsbury, Dallastown, and throughout York County.